5 rooms to showcase relief tiles
Studies, bedrooms, dining rooms, kitchens or bathrooms – any room in the home is the perfect backdrop for eye-catching décors that break away from overriding uniformity. Check out these ideas designed to inspire.

17 April 2019
When it comes to decorating the home, not everyone dares to feature relief textures. Yet when deployed with skill, the overall effect can be truly stunning. And no, they don't have to be limited to certain areas; in fact, there are fabulous options that can be used throughout the home.

The concept is simple: less is more. Provided that the contrasts are offset by more discrete elements, we can experiment and try out endless options in any room.
The study
Work zones should be free from all forms of distraction, but who says that has to mean boring? Opting for neutral tones to create a calm, relaxed setting allows us to use texture as a way of creating a sense of movement, as well as adding a certain depth.

Tip: Relief wall tiles in white make for a discrete look. Mood by Keraben is a case in point, with wavy, angular and straight forms that are reminiscent of white slate.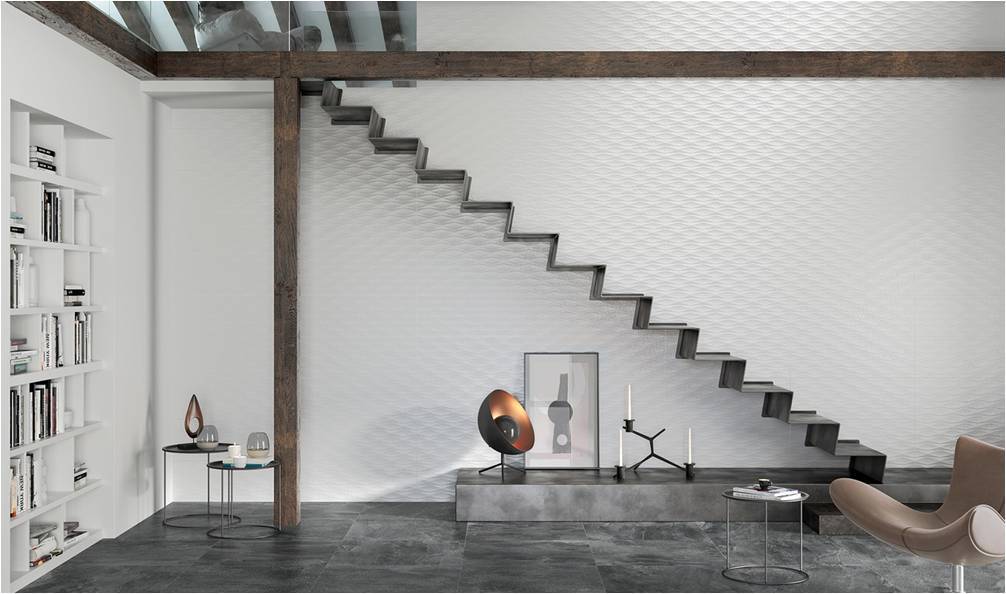 The Bedroom

When it comes to home decorating, the sitting room and kitchen tend to take up most of our attention as they are considered communal areas, whilst bedrooms are normally left until last. Yet they are far more than mere spaces for sleeping; they are our own private haven we can escape to and restore our balance, and therefore extremely deserving of all the care and attention we can give them.

Tip: The world is divided between those that have a bedhead and those that don't. The latter group tends to opt for bold walls with a sense of volume.

The Dining Room
If you take a laid-back attitude to life and prefer Scandi-style interior design featuring natural elements, then relief effects are a logical choice. Indeed, check out the subtle yet stunning look created with Inspired by Metropol, a stone-effect design characterised by granulated textures.

Tip: Nature is an endless source of inspiration. After all, stone walls feature strongly in the most evocative landscapes. Try taking the overall effect to the next phase by including plants and flowers.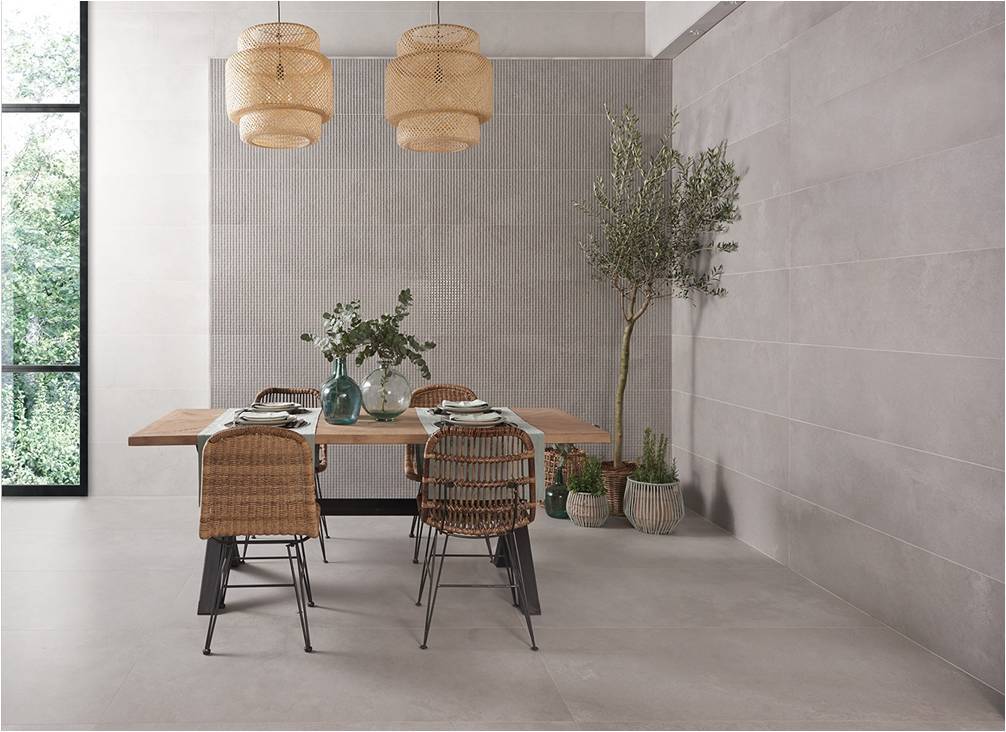 The Kitchen
Many people opt for completely smooth surfaces to heighten the sense of spotlessness in the kitchen. Yet products such as Superwhite by Keraben are proof that relief tiles are in keeping with this fine ideal. Geometric, herringbone or wavy patterns can all feature on the whitest of whites whilst at the same time guaranteeing easy cleaning and anti-microbial properties.

Tip: Non-textured countertops and kitchen cupboards form a winning combination when offset against walls featuring relief surfaces. The result is clearly more dynamic, adding a refreshingly exciting touch.
The Bathroom

And while we're in decorating mode, let's go all out. When it comes to decorating bathrooms, practically anything goes, even opting for bold colours such as black, used on tiles inspired by nature. Such is the case of Fragment by Casainfinita, with its mix of unique relief tiles inspired by cement and stone.

Tip: The dramatic effect created in bathrooms with these characteristics is further enhanced through the use of lighting, which plays a key role in highlighting the contrasts and further adding to the overall result.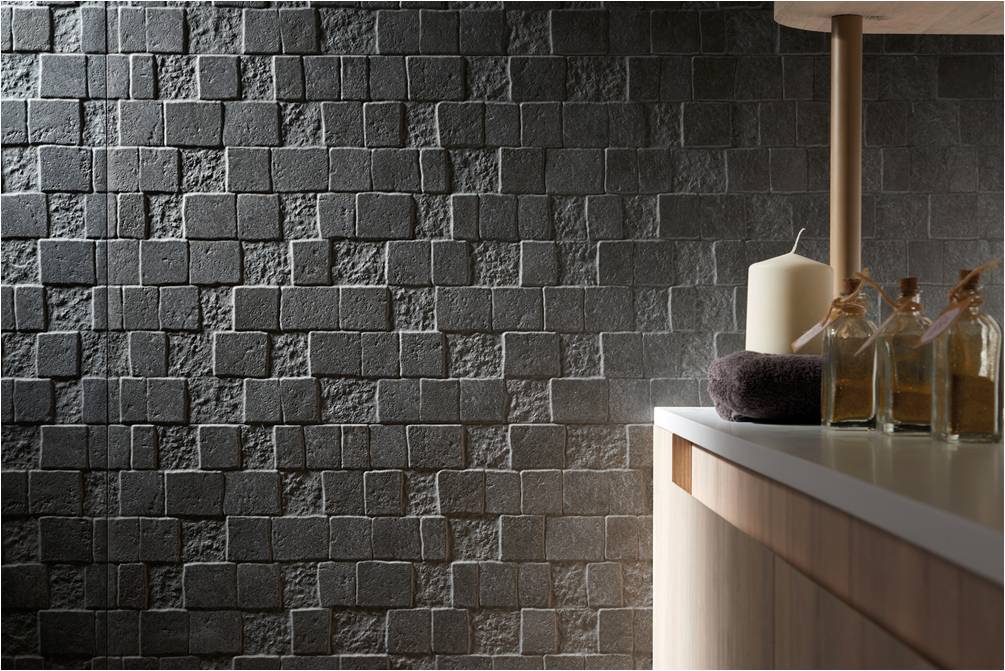 Relief effects are everywhere to be seen. Stone, wood and even metal are elements from nature that simply wouldn't be the same without their textures. Make sure you tap into this energy in your home. We've provided a series of ideas designed to inspire you when decorating the rooms in your home, yet when it comes to bringing the full beauty of ceramic tiles to the fore, there is nothing like giving full rein to your imagination.