5 practical tips for cleaning and caring for your porcelain floor tiles
How should I clean my porcelain floor tiles? How should I care for them on an everyday basis?
28 November 2017
To answer these questions, at Keraben Grupo we have drawn up a practical guide to help with queries of this kind.
Let's begin!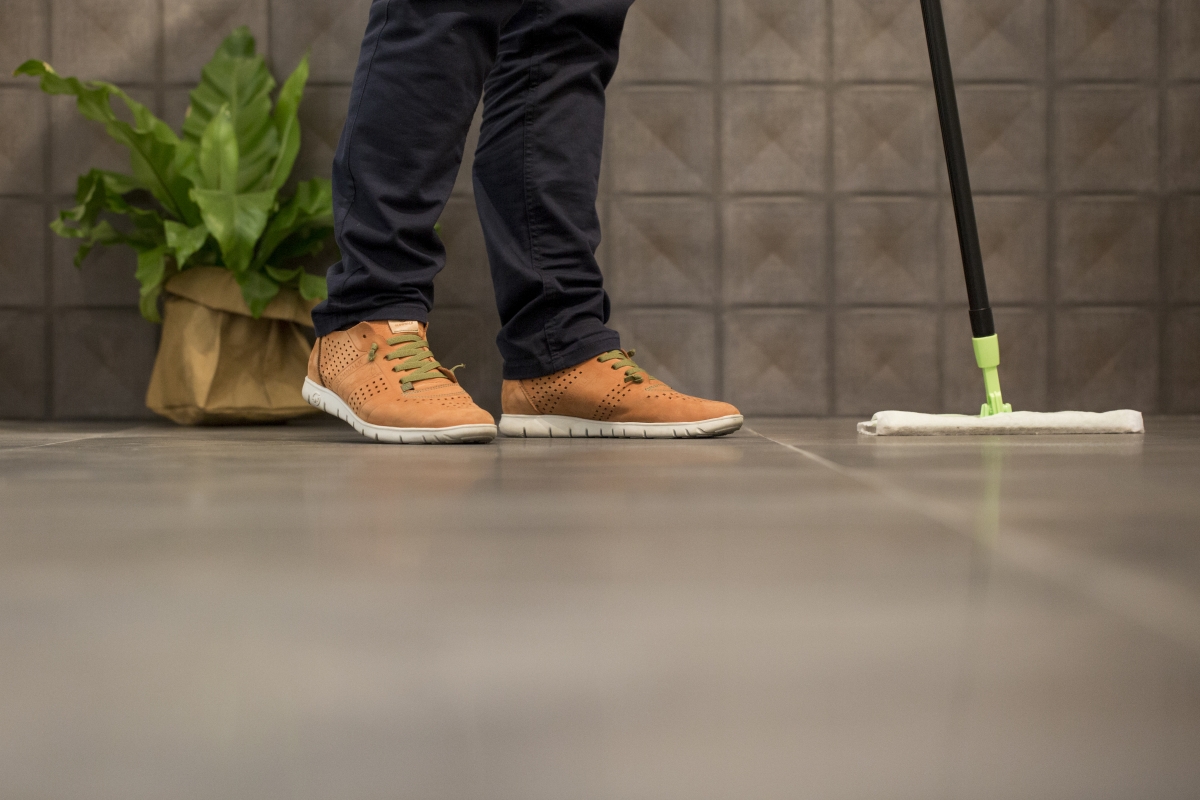 1. The first clean is all important.
After the tile-laying process is over, you are normally faced with a floor covered in cement residues, surplus grout etc. (as occurs with any building work). This is a very important moment in time because the cleaning of your porcelain floor tiles starts here.
a) *Recommendation: Clean the tiles thoroughly with plenty of water. Your floor is there under all that dirt, waiting to be enjoyed!
Porcelain tiles have a very low porosity (< 0.5 %), an excellent quality in tiles. For this precise reason, all cement and grout residues must be removed once the tiles have been laid.
b) After cleaning the floor with plenty of water, clean it with water + a specialist product.
This stage is fundamental. Why? Because most of the components of these products are acidic and they can damage the flooring and even any furniture that is close by.
At Keraben Grupo, we advise you to ask your tile-layer for advice or the store where you bought the tile-laying materials. One of the most commonly used products for this type of cleaning is Deterdek by Fila. This is a good choice for this first clean. Once you have applied it, always in accordance with the manufacturer's instructions, scrub the floor with a brush with hard plastic bristles.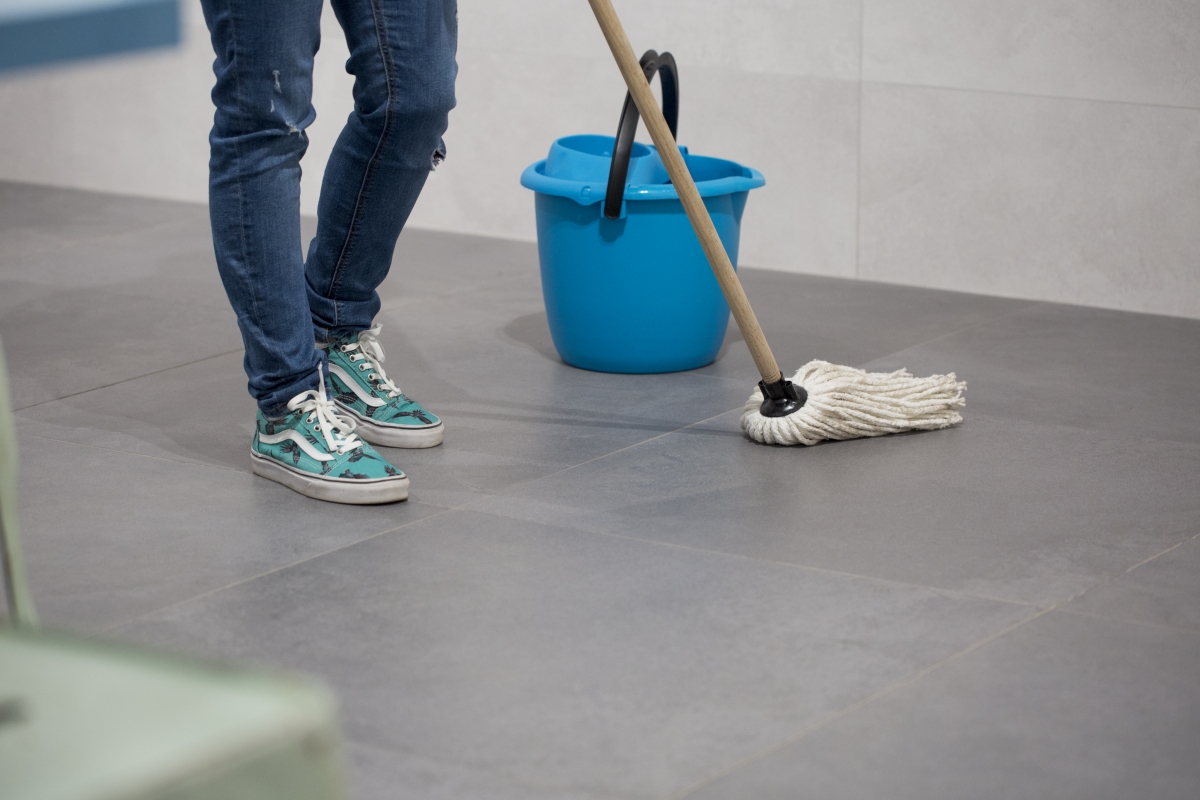 2. After that first day, how do I clean my porcelain tiles properly?
Follow this golden rule: Always use a solution with a far higher ratio of water to your cleaning product. More specifically, use three parts of water to one of your cleaning product. You will always get it right if you follow this rule and your floor will shine like new.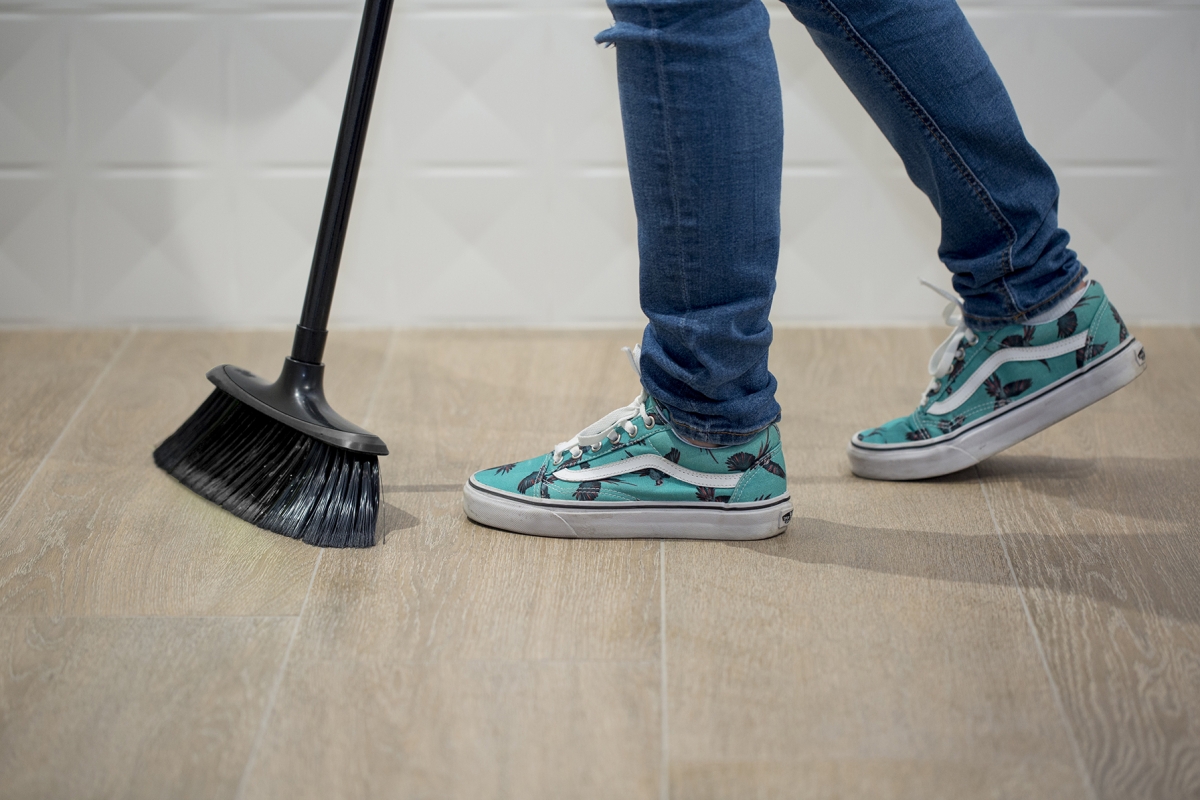 3. What type of soap detergent should I use to clean my porcelain tiles?
Always use one with a neutral pH.
Before proceeding to wet mop the floor, remove any surface dirt with a broom or vacuum cleaner.

Add some neutral soap detergent to half a bucket of warm water and mop the surface with a well-wrung mop.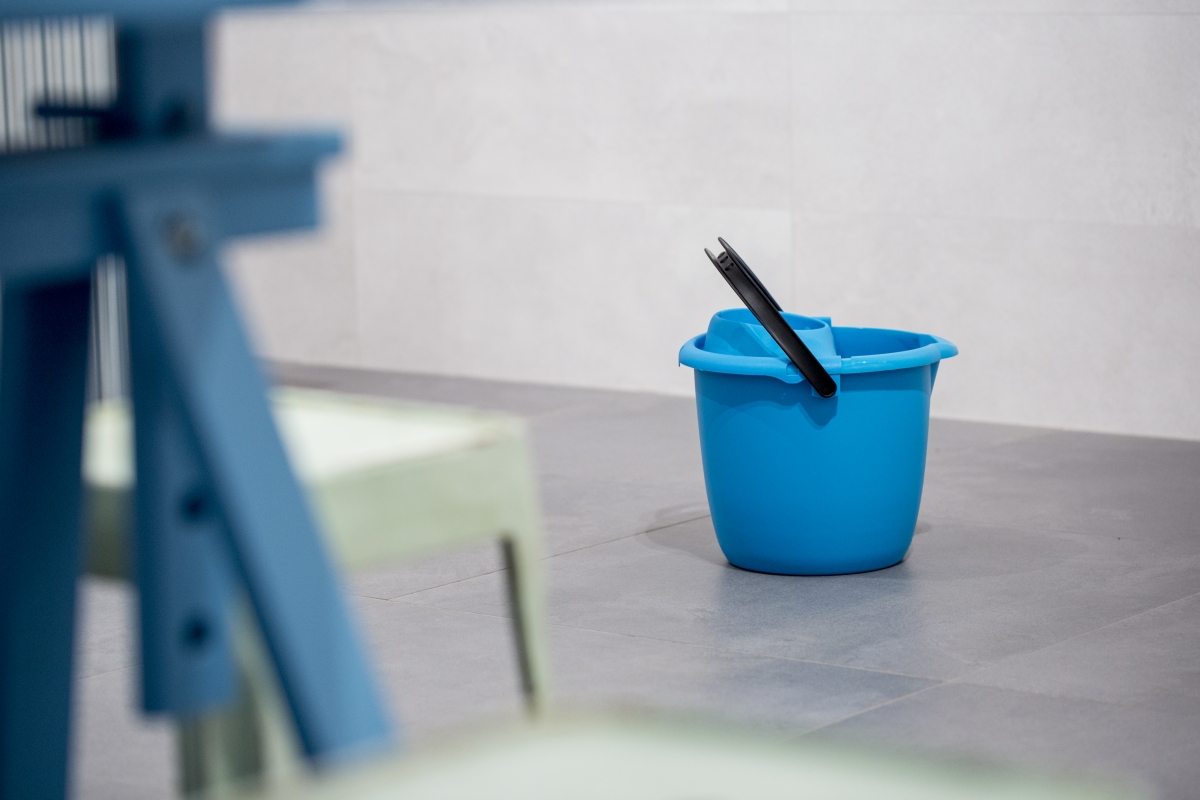 TOP TIP! When cleaning a room, always start in the corner furthest from the door, so that you do not tread on the surface that has been cleaned! Make sure that your children or any pets are in another room to avoid foot or paw prints on the newly cleaned surface.
4. Everyday cleaning and care.
For everyday cleaning, use a dust mop to remove any dust or marks. To wet mop it, use a wet mop and floor cleaner.
Practical tips: Never use abrasive products, scrapers or metal objects (scissors, blades etc.). They might scratch the surface and there is no need to use them. With a cleaning product and plenty of water, you can clean the floor properly.
5. What about the tile joints?
For areas like these, which trap the dirt more easily, use a solution of three parts of water to one of potash àScrub the tile joints with a brush (an old toothbrush will do) to reach all the corners. Rinse the tile joints afterwards with plenty of water. When you finish, dry them with a clean cloth and your floor will look just like the first day!
If you have a query of any kind about how to clean your porcelain floor tiles, send us a message by clicking on this link: http://kerabengrupo.com/contact-us