6 interior design trends that will be sweeping the world in 2022
23 December 2021
Your home should always be a reflection of you and your personality; the place where you feel more comfortable than anywhere else. But when it comes to choosing which interior design style suits you best, you may need a guide to discover the most important home decoration trends and find the one that defines your lifestyle.
Since the pandemic began in 2020, interior design trends have become even more important. Your home is your refuge, a space that embraces you and makes you feel totally safe.
During 2021, we witnessed how this new perception of the home profoundly shaped interior design trends, bringing nature indoors, opening up spaces and raising the level of comfort to a new dimension.
We want your home to be trendsetting and, at the same time, reflect who you are, so here's a little guide to the decorating trends that are set to sweep the world in 2022.
Bringing nature indoors: a 'must'
This is one of the trends that has been around the most since lockdown began in 2020. It has become clear that our lifestyle leads us to seek a connection with nature and, therefore, if we can't go out to look for it, we bring it indoors.
On the one hand, there are the colours, such as green and blue, that will be a trend in 2022. Whether in the upholstery of the sofa, on the curtains or on the walls, these colours, in their softest shades and used with balance, will bring you serenity and freshness.
On the other hand, natural materials, such as wood or marble, will continue to be a trend. And we cannot talk about nature indoors without making a special mention of plants, which will continue to be the perfect complement to any décor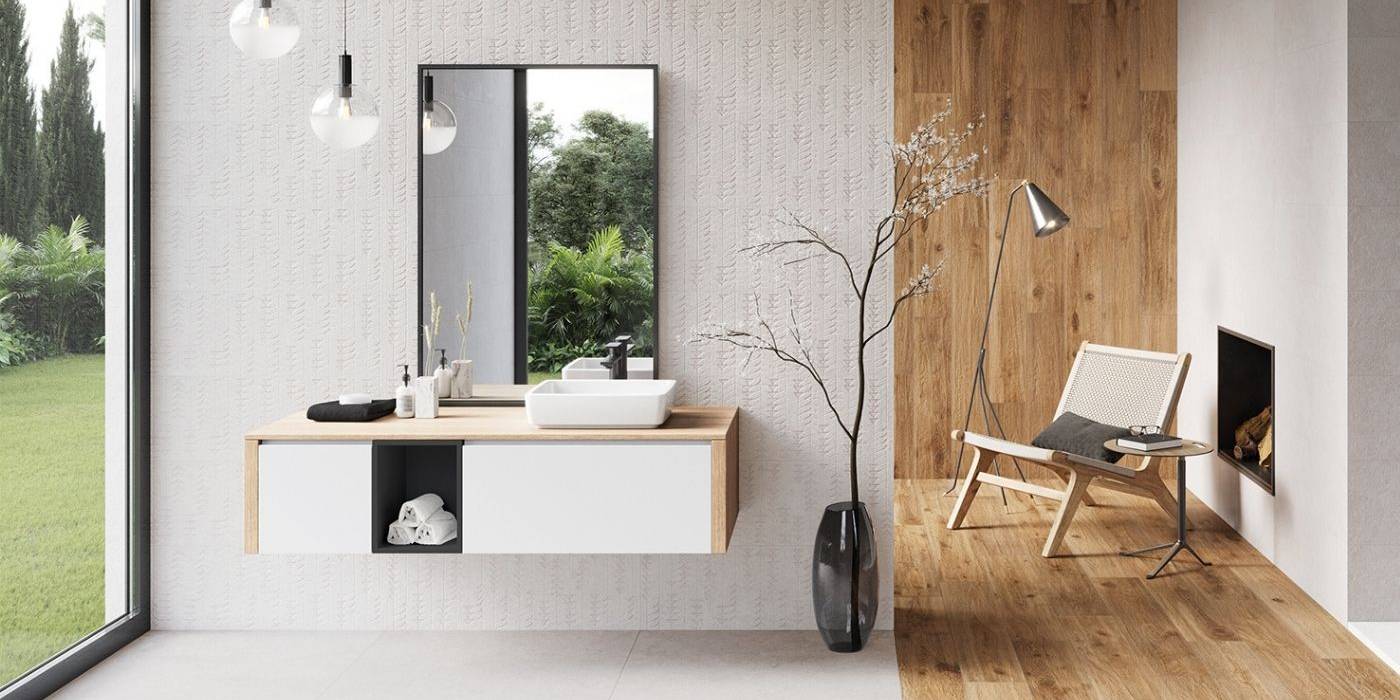 Verse Collection, Keraben
Let's talk about the trend colour: Veri Peri
Every year, Pantone interprets which colour will set the trend for the next twelve months, both in fashion and decoration.
This task, which originally started with Eiseman seeking to "cultivate conversations around the power of colour", has become one of the events of the year for most decorators and interior designers around the world.
After the resounding success we saw in previous years, with colours such as Illuminating yellow, the shade for 2022 will be Veri Peri, a colour that has been described by Pantone as "the most cheerful and warmest of all the blue shades".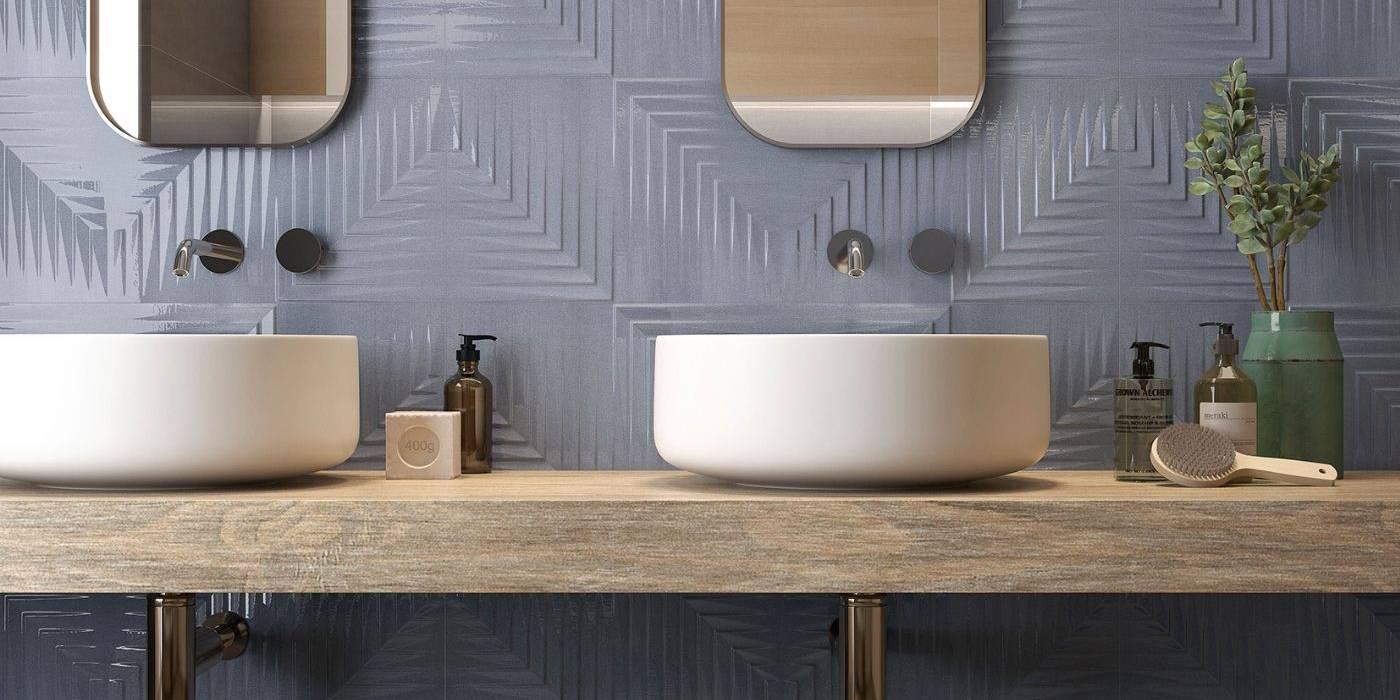 Capitol Concept Collection, Metropol
The endless quest for wellbeing
Wellbeing is a must when it comes to a home. At Keraben Grupo we have always defended this and the trends for 2022 confirm it.
The way to find that wellbeing depends on you and your tastes, but here are some tips to inspire you: use light woods, fibres, neutral tones and natural fabrics.
And remember that your home is a reflection of you, and vice versa. That's why keeping everything very tidy is the key to wellbeing: you'll keep your thoughts in order and enjoy peace of mind.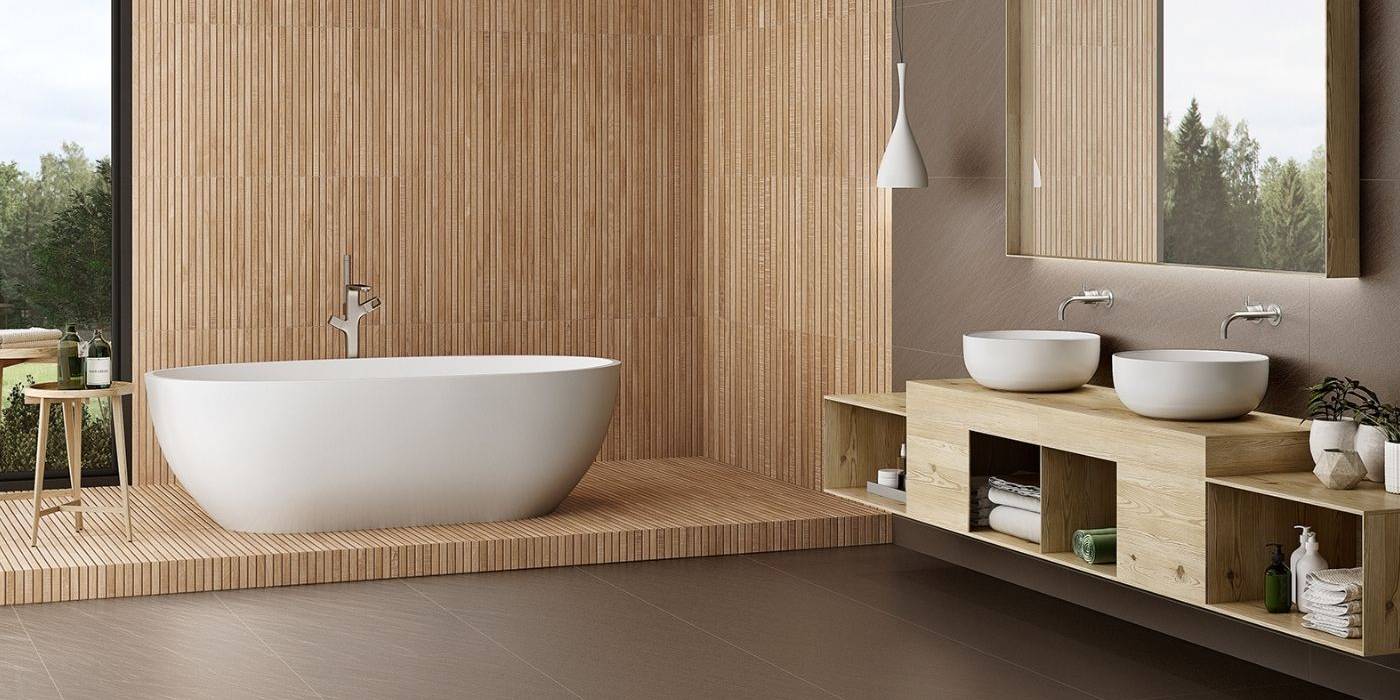 Artwood Natural Ribbon Collection, Ibero
Organic designs: unbeatable
As we mentioned at the beginning, contact with nature is a need we have as human beings and one that we need to satisfy, whether indoors or outdoors. Organic designs that remind us of our origins will be a trend that will continue to grow in 2022.
We will see these designs in sofas, lamps, accessories, tables, and all kinds of items that will bring a warm, natural and cosy atmosphere to any home.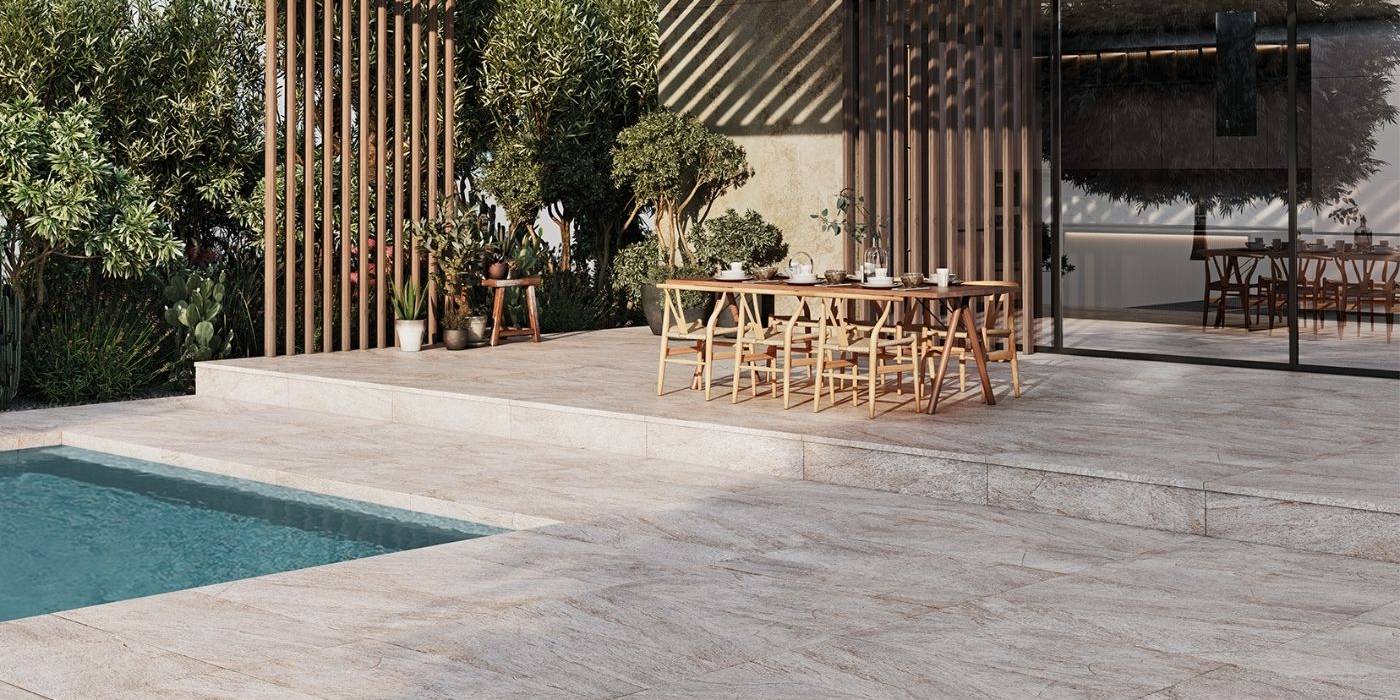 Yera Beige Collection, Metropol
The reign of collector's items
We know that you want to have a home decorated in keeping with the latest trends, but we are also aware that you are a very special person with your own style, and your home should reflect this.
Collector's items are a trend for 2022. At Keraben Grupo we are committed to mosaics with original shapes and colours that will give your home that special distinctive touch that you are looking for to make your home totally unique.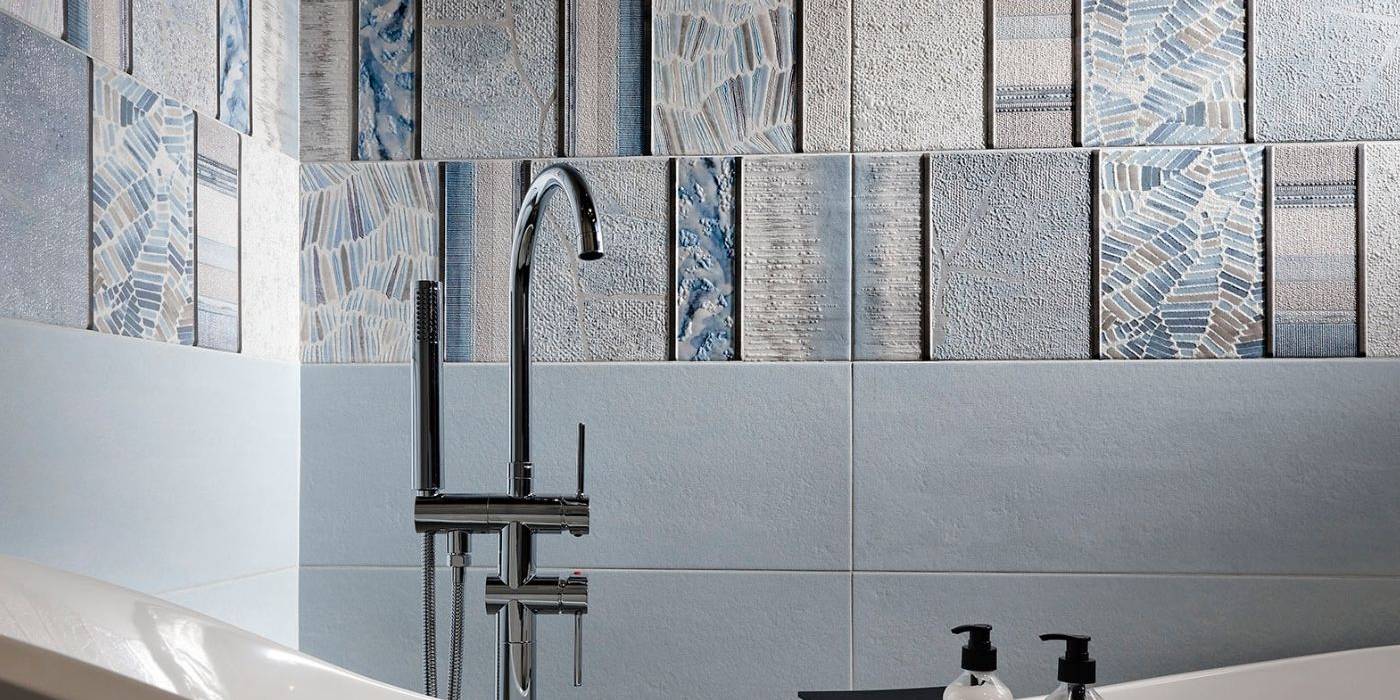 Silken Decor Cold Collection, Ibero
Geometry on floors too
Geometric patterns with different colours or materials will be one of the most striking trends of 2022. Keraben Grupo's hydraulic collections are the perfect choice for the floors of your home. This type of flooring will give your home the geometry and retro touch that you like so much.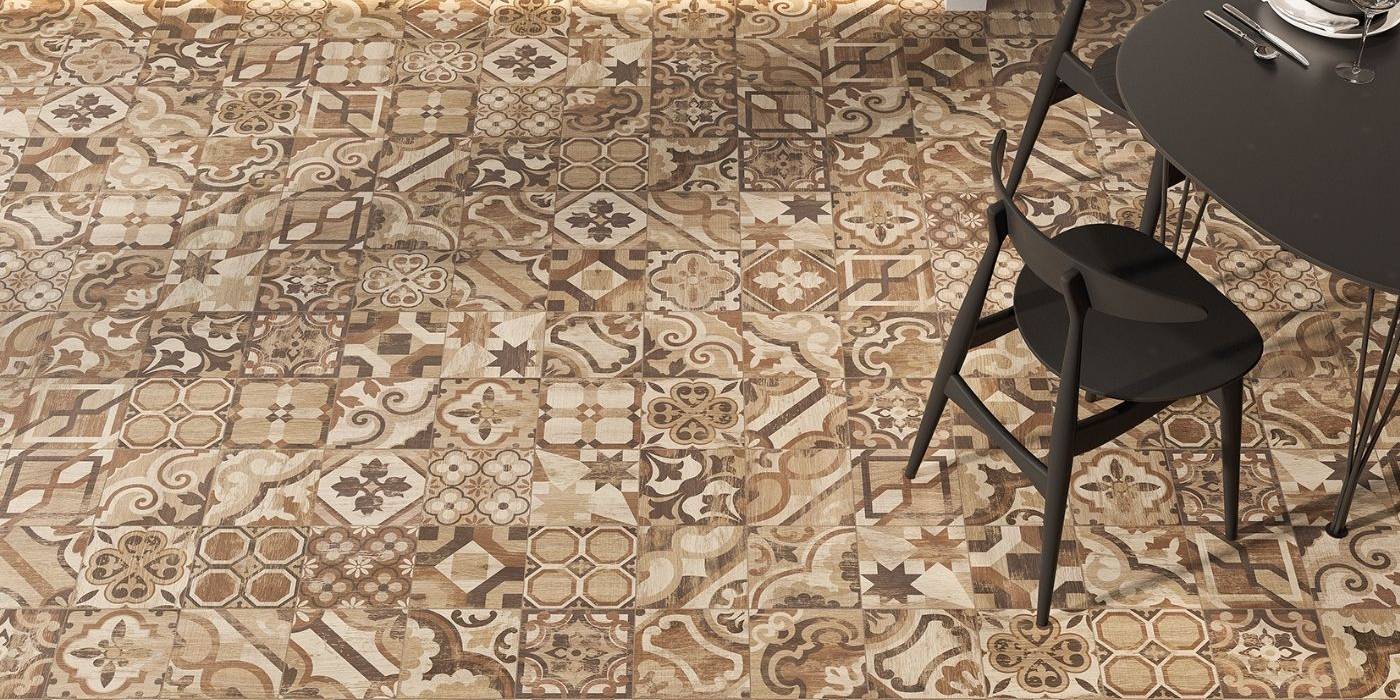 Naturwood Hidraulicwood Collection, Keraben