Why ceramic will be an important feature in our homes after lockdown
The world changed with the arrival of Covid-19. One of the most important transformations has affected the relationship that we have with our homes, and the way that we live in them
6 July 2020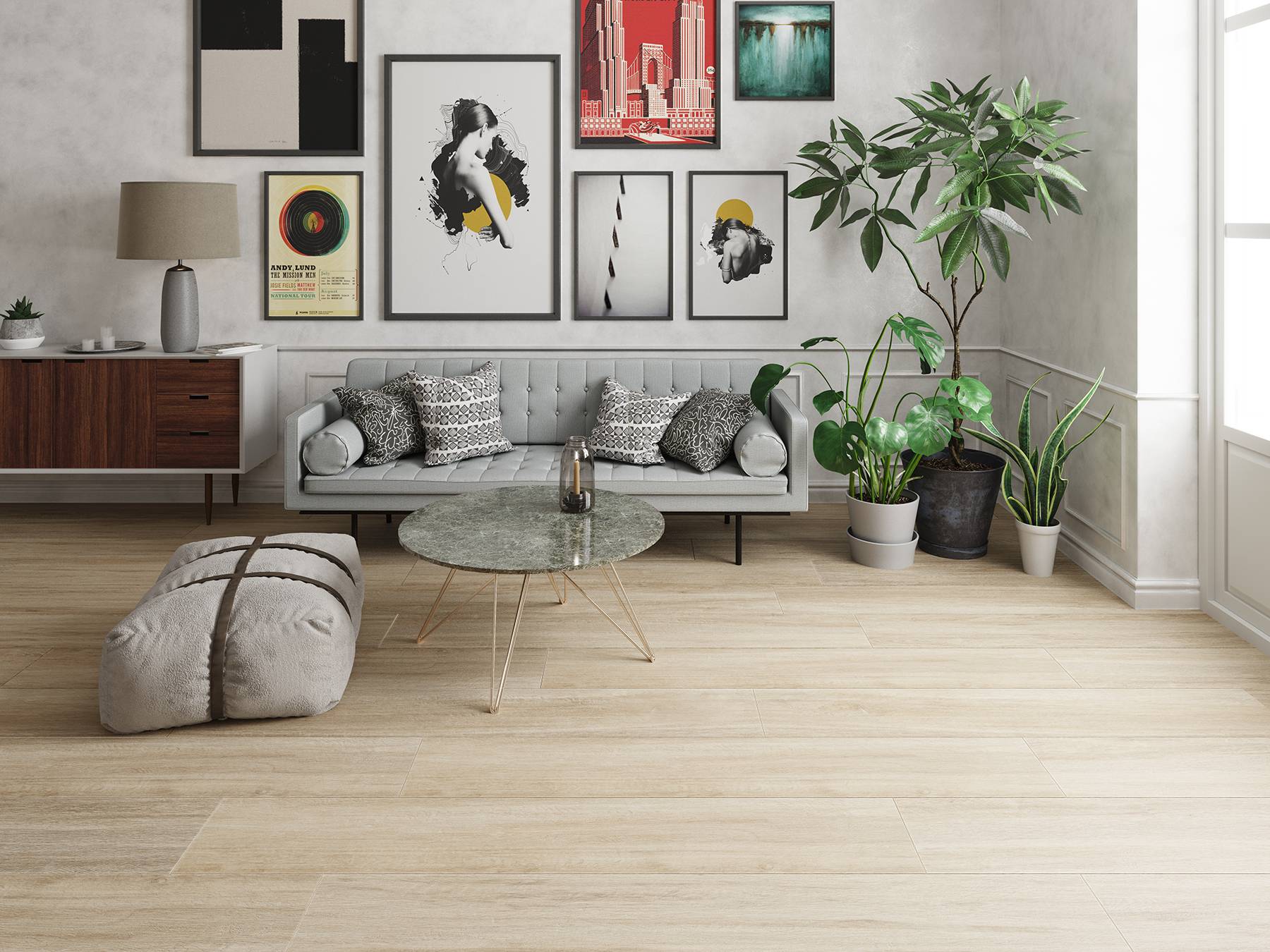 In many cases, during these months, we have transformed our houses into homes. We have been forced to rethink the spaces we have, and the way we use them.

During lockdown, although our homes met our basic need for safety and security, we also had to adapt spaces to suit the new situation. Exercising, cooking or relaxing in these spaces has changed the meaning that they used to hold for us. Now is the time to consider what we want post-Covid urban life and architecture to look like. In this new scenario, ceramic will play a key role.
1. Spaces that are more flexible.
Over the past few months, we've had to get used to new routines. Spaces have played an important role in this new reality. We have had to adapt them to suit our new way of life, to serve purposes that they were not initially designed for. Corridors have become running tracks, living rooms have become improvised offices, and balconies and terraces that we used to ignore have been vital spaces for us. The pandemic has changed the way that we use spaces at home.

This is where ceramic comes in. Its versatility makes it the perfect option, as it is able to adapt, offering the flexibility that homes will need to provide from now on.

2. A terrace is a treasure.
During the months of lockdown, terraces and balconies have provided an alternative to leisure spaces. We have looked to them for the air and the sun that we could not get out on the street. Terraces, balconies, gardens or patios have been a luxury that those who are more fortunate have been able to enjoy. As a result, many people are now considering looking for a new home; one that will have some sort of outdoor area.

The advantages of installing ceramic flooring outdoors are undeniable. Porcelain tiles combine resistance and durability with a great variety of aesthetic finishes. This makes them the best material for terraces, gardens or swimming pools. These tiles are laid in a way that is suitable for the space. The design of the Keraben Group's collections is inspired by exquisite materials, such as stone or wood. The anti-slip finish that they provide reinforces the safety of the space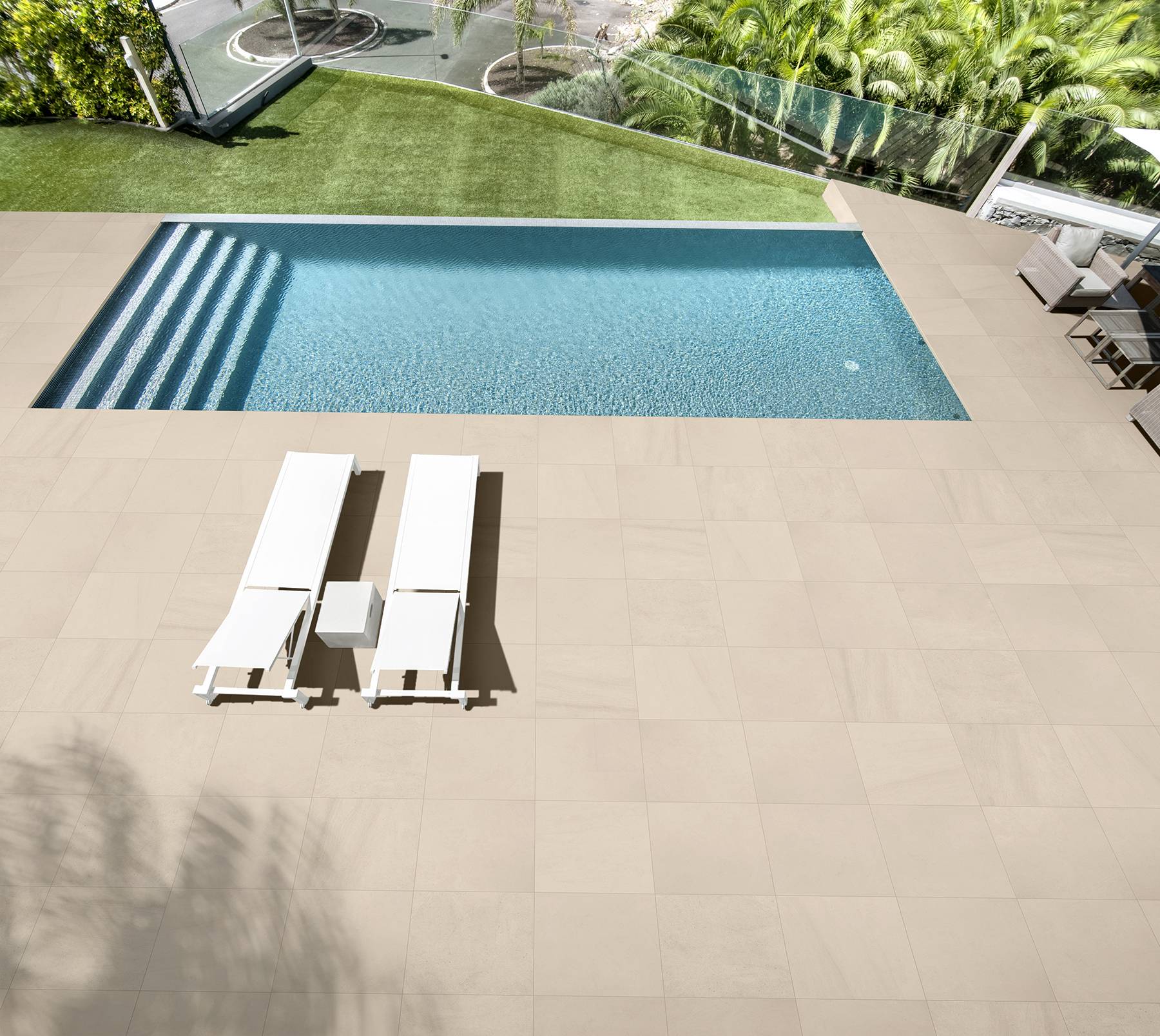 3. Office in the morning, gym in the afternoon
During the long months of lockdown, we have had to adapt spaces in our homes, to allow them to serve different purposes than those for which they were initially designed. Bedrooms have become gyms, and living rooms have, depending on the time of day, morphed into offices or games rooms…

These new uses require versatile, easy-to-clean and highly resistant materials that can withstand the impact of weights, but also the marker stains left by the little ones. Again, this brings us back to ceramic products, for both floor and wall tiles. Ceramic is also cosy. It is a good conductor of heat, which means that it guarantees thermal comfort within your home. Both floor and wall ceramic tiles can also be combined with radiant heating systems. And ceramic lasts much longer than other materials!



4. The kitchen, a house's crowning glory

This may be the part of the house where we've spent the most time. Many people have taken advantage of the free time we've had during the pandemic to get cooking. Cakes, bread, family recipes that we have had lying around for a long time... The kitchen has become the centre of the house, allowing us to experience the warmth of home. Everything seems to suggest that this trend is here to stay.

Kitchens have their own special characteristics. They are very busy spaces, which are sensitive to stains and dirt, and exposed to a lot of humidity. This is why ceramic is the most suitable option for these spaces. In addition, ceramic tiles come in an infinite number of shades and textures. They can even imitate other natural materials, such as stone or wood. They are simple to lay, and they always end up creating a uniform space. Due to the hygienic characteristics of ceramic, it has been used since ancient times to store food, water or wine. It is a material which will remain unchanged, regardless of humidity or heat, and which is impervious to dust and fungus.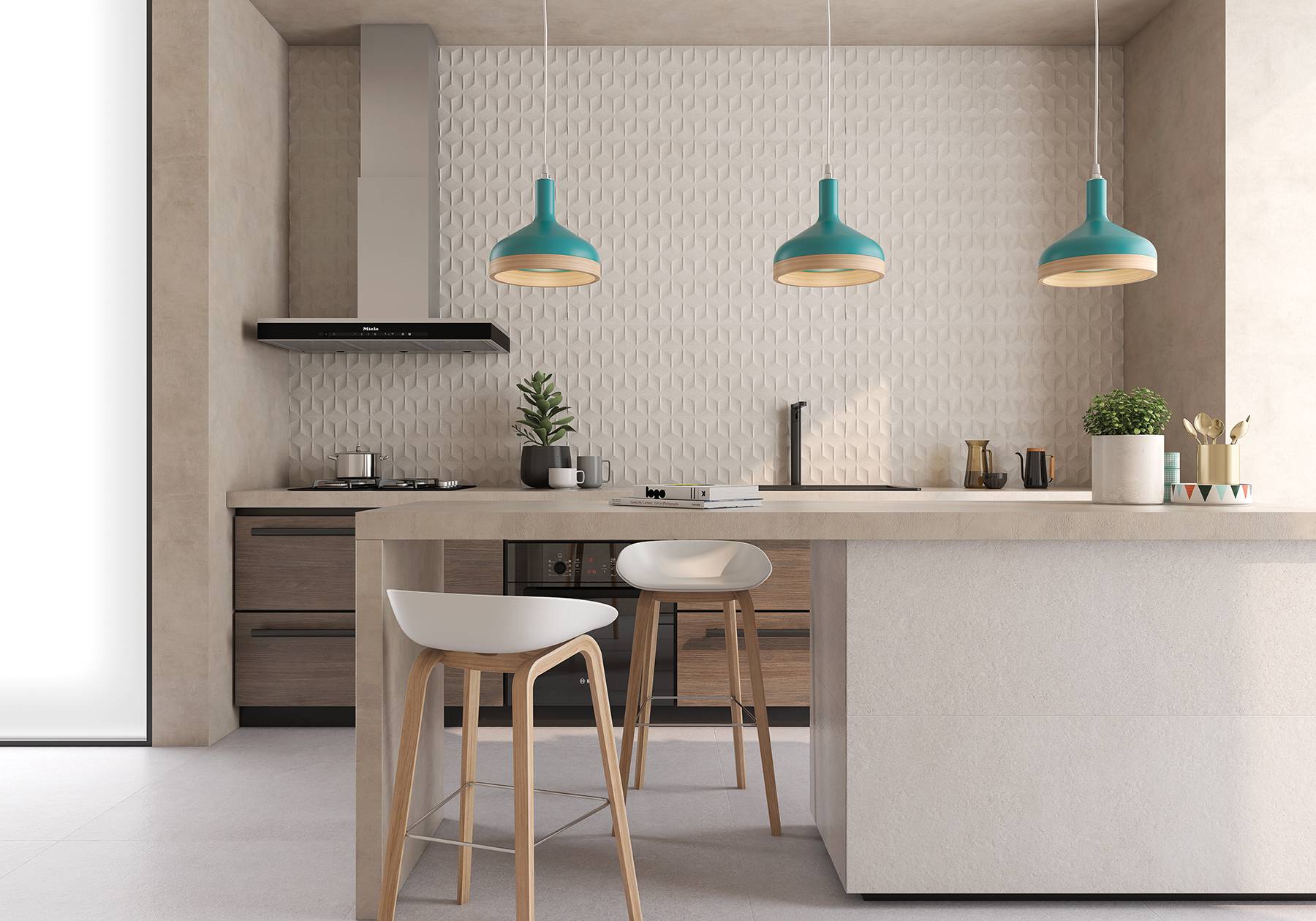 5. Homes that are safer
Home has been the place where we've been able to shield ourselves from the virus. A refuge where we can be safe. The materials your house is built from reinforce this safety if they are able react appropriately when faced with any type of problem.

Ceramic is fireproof. It will not burn or emit toxic substances or harmful fumes in the event of a fire. It also will not deform or laminate, making it a very safe material.

6. Saving energy and protecting the environment.
From now on, we will be spending more time at home and therefore consuming more resources. It is important to save energy, not only for your bank balance, but also for the sustainability of the planet.

Light-coloured ceramic coverings lighten and brighten up any room, providing a greater sensation of spaciousness. It is important to remember that the raw materials of ceramic are basic materials, for example, earth or clay, water and fire. Therefore, ceramic is a 100% recyclable and reusable material. At the Keraben Group, we also meet energy efficiency criteria and minimise waste.

7. The bathroom, a refuge.
The bathroom has become particularly important for us in recent months. This is due to the hygiene measures that have been put in place to fight Covid. For many of us, the bathroom has also been a place where we can take refuge within the house, and maintain some privacy. Taking a long bubble bath has been one of the few luxuries we have been able to enjoy. From now on, the bathroom will be our first port of call when we arrive home. That is why it must be given the importance it deserves.

Another characteristic of ceramic tiles is the fact that they do not require any specialist maintenance. They are easy to clean, as it is sufficient to wipe surfaces with traditional cleaning products. This saves time and money. In addition, ceramic is hypo-allergenic and odourless.



Our priorities have changed. This is a time to reuse resources, generate less waste, rethink spaces and find new solutions. As we reorganise our values, we are also starting to think about our homes in a new way. Versatility, safety, functionality and comfort have become fundamental aspects, and we will be taking them into consideration from now on.