Terrace flooring: what is the best outdoor flooring?
25 March 2022
If you are a terrace lover and want to renovate your terrace, you may be wondering what the best outdoor flooring is.
Here's your guide to choosing the best outdoor flooring.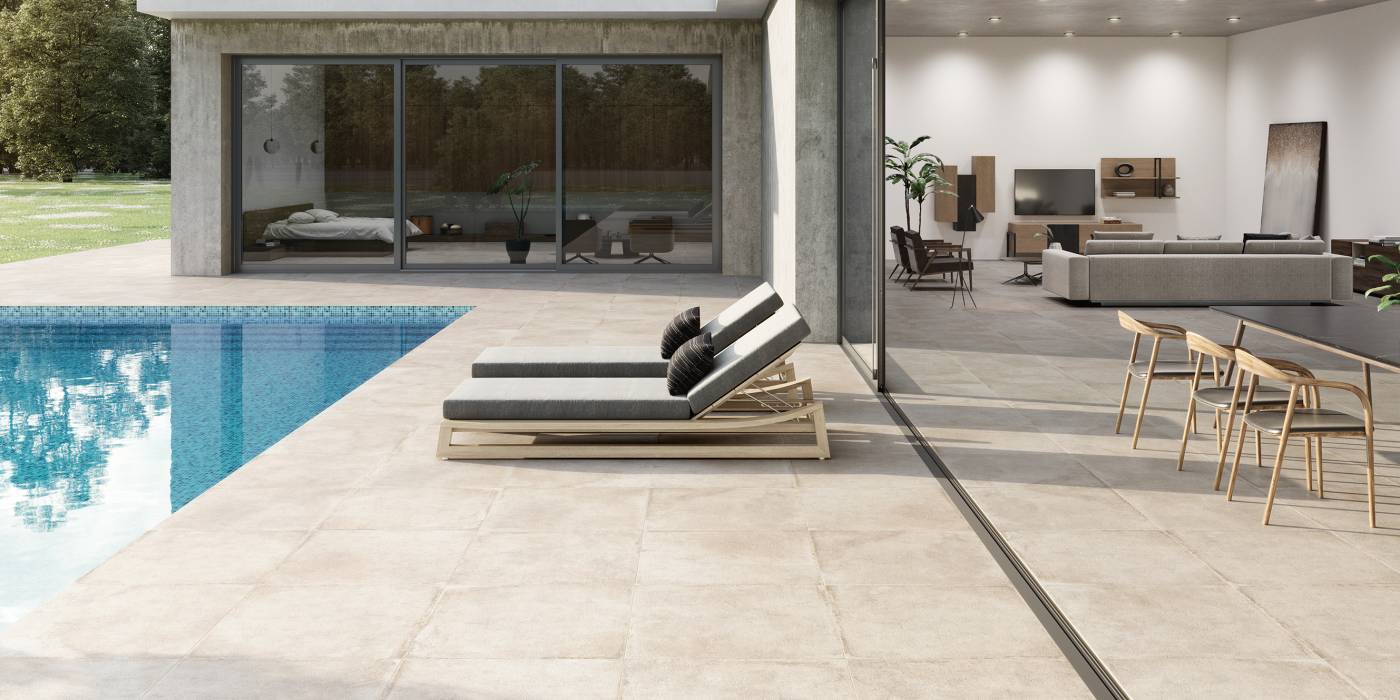 Outdoor tiles: why ceramic?
When you are considering changing the flooring on an outdoor terrace, you need to consider two key ideas: on the one hand, the technical requirements that the outdoor flooring must meet and, on the other, the aesthetics you are seeking, i.e. the design you want to give to the space you are renovating.
Ceramic tiles are the best option for outdoors because they provide:
Resistance to humidity and weathering.

Easy maintenance and cleaning as they do not require special care.

Non-slip, a key safety factor offered by the paving when wet.

A wide range of styles to suit all tastes, because it is important for your terrace to reflect your personality.
Minimal porosity, meaning that water, sun or temperature changes do not affect it or reduce its durability.
Non-slip outdoor flooring: the key to safety
The non-slip factor is crucial in outdoor environments. Rain and water-related activities, typical of terraces, can lead to slipping and having a non-slip floor will drastically reduce accidents.
This quality can be found in Keraben Group's flooring, with Shoeless technology.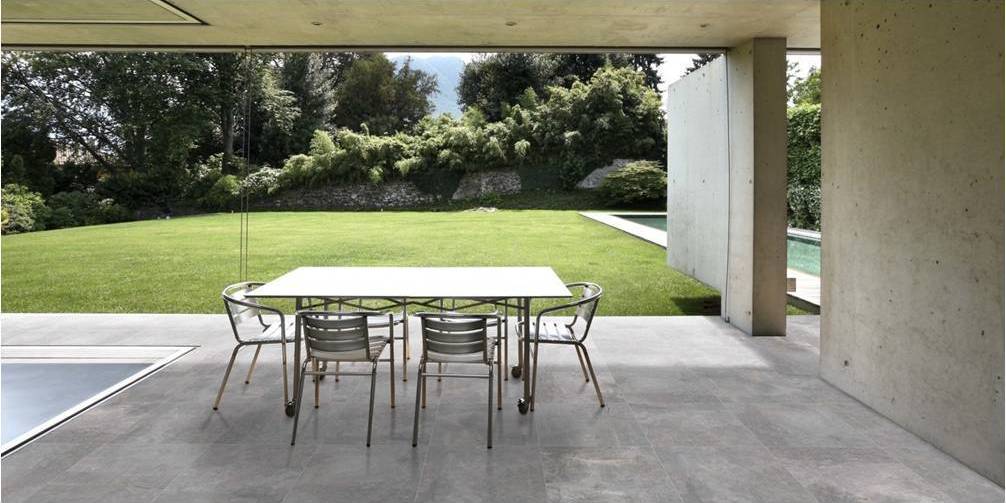 Covent Collection, Metropol
The smooth texture of Keraben Grupo's non-slip flooring is a far cry from the traditional rough non-slip flooring, which sometimes makes cleaning difficult. In addition, the aesthetics are identical to the Natural finish, allowing continuity between indoor and outdoor areas
Types of terrace flooring
When it comes to taste, everyone has their own preferences, and this also true of terrace flooring. As we mentioned at the beginning, when choosing the best flooring for the outside of your home, aesthetics is a key factor.
Moreover, it is important that your terrace flooring does not become outdated over time. Therefore, it is advisable to choose a timeless style, using naturally inspired materials, such as stone, wood or cement-style ceramics.
Imitation wood outdoor flooring
If you are a wood lover and can't resist wood, you will be happy to know that you can install imitation wood flooring on your terrace.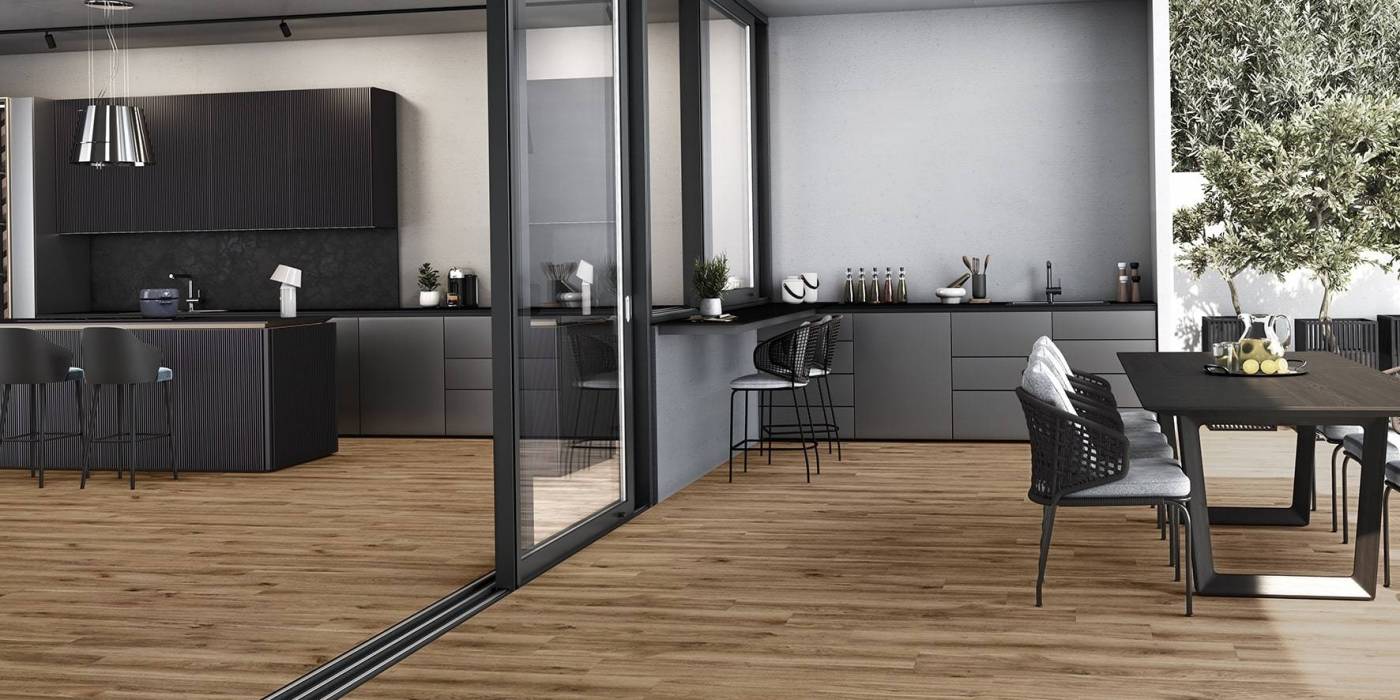 Mayari Collection, Metropol
One of the possibilities is the Mayari collection by Metropol, an imitation wood-look porcelain floor tile, available in four colours, which you can install both indoors and outdoors thanks to its non-slip version.
Imitation stone outdoor tiles
The stone look can also be incorporated into the renovation of your terrace with the installation of imitation stone outdoor tiles.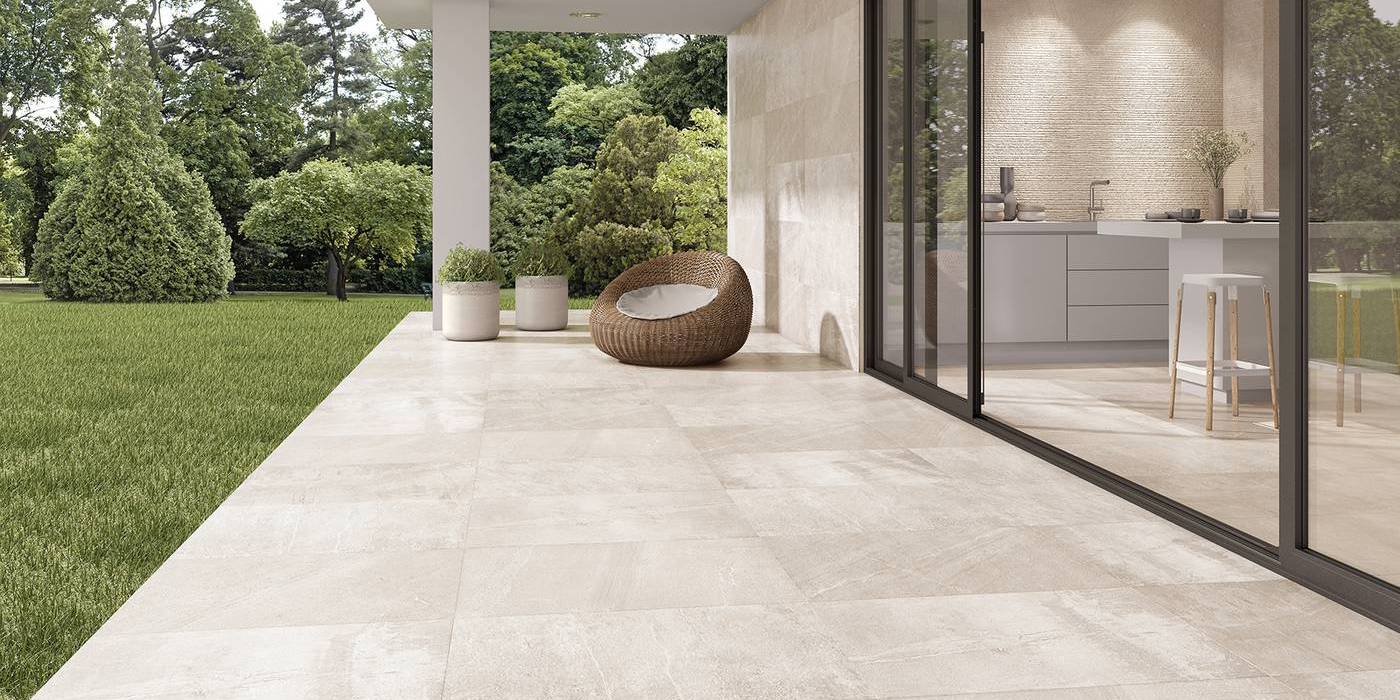 Sunstone Collection, Íbero
Sunstone imitates stone in its colours and reliefs, offering a wide range of finishes and colours: Ice, Grey, Balsat and Sand.
A paving that combines the stone look with technical qualities that greatly simplify its maintenance.
Cement-effect outdoor flooring
Rue de Paris is a Keraben paving that perfectly imitates the versatility of cement. Lovers of the industrial style will find the ideal option for covering their terraces in this flooring.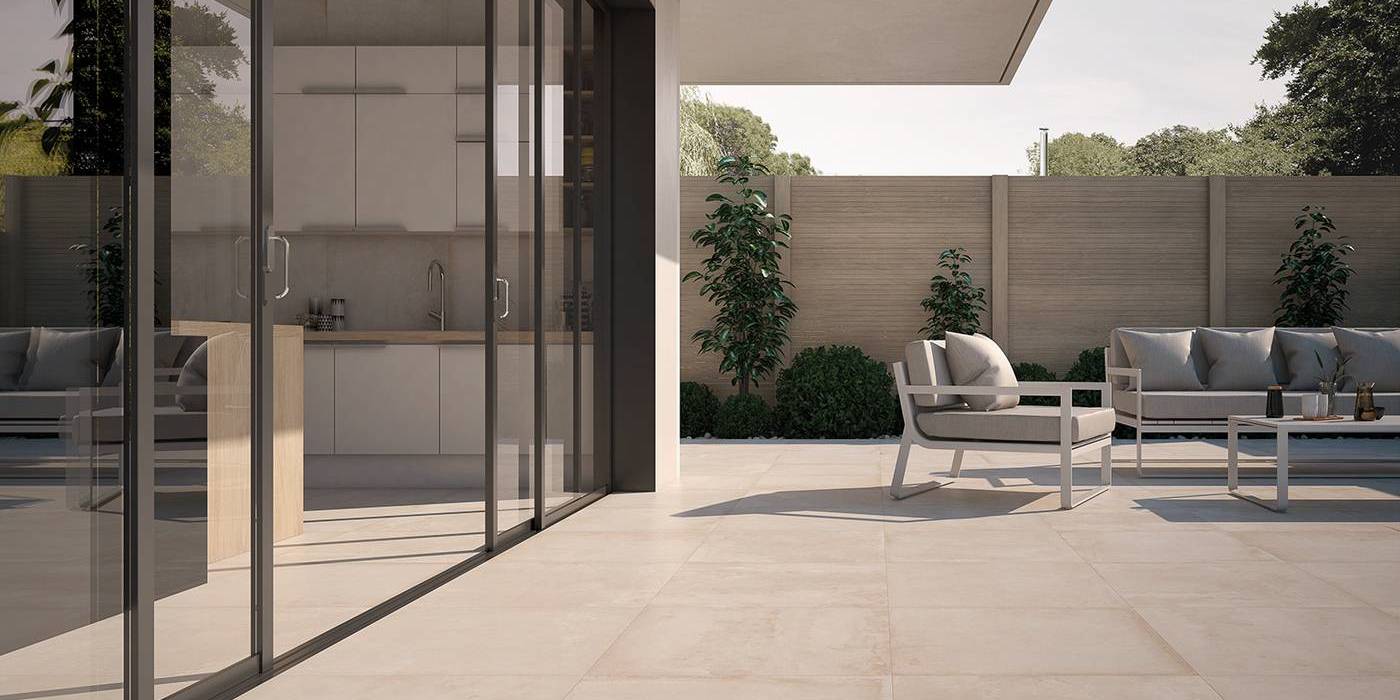 Rue de Paris Collection, Keraben
The flooring most recommended for small terraces
If you have little space for your terrace, you can still create a perfect space to relax. Here are some tips to help you choose the right flooring for small terraces:
Use the same design for indoors and outdoors to provide continuity and make the terrace seem infinite.

Choose light-coloured flooring, which enhances luminosity and makes the space appear larger.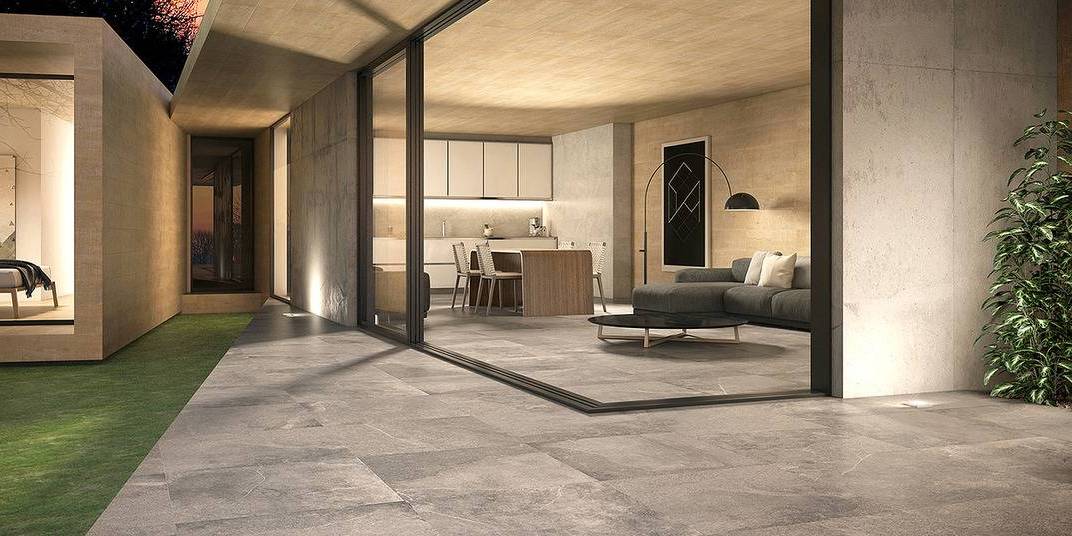 Choose a decorative style and represent it in the decoration, including plants to add freshness, and you will create the ideal space to relax, regardless of its size.
FIND INSPIRATION WITH OUR TERRACE PROJECTS
Looking for inspiration for your outdoor flooring? You're sure to find it in these projects:
Terrace with raised access floor. In this project, Keraben's Nature collection was used in a raised access floor that facilitates drainage and rainwater runoff.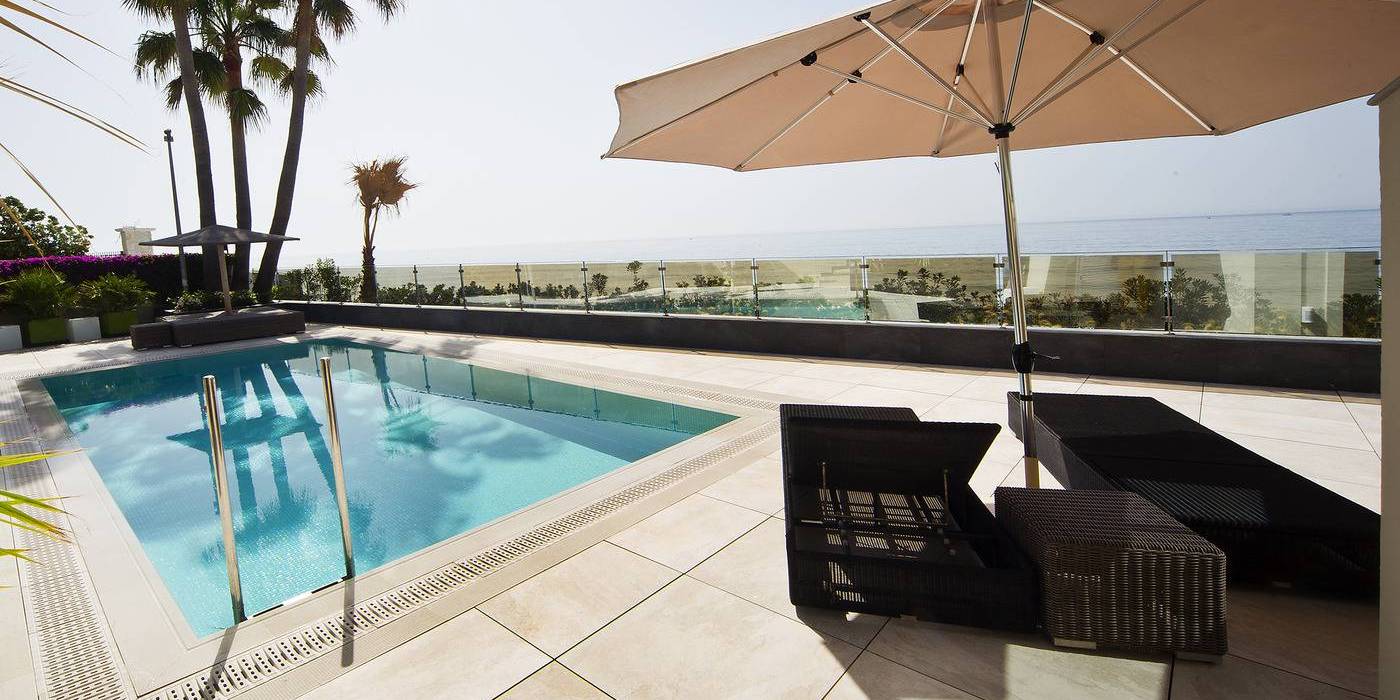 Architecture: Juan Ángel Pérez Sáez y Agustín Vioque Cubero
House in Marbella. For this house, which has a huge swimming pool as the main feature, Keraben's Beauval flooring was chosen in cream tones to provide serenity.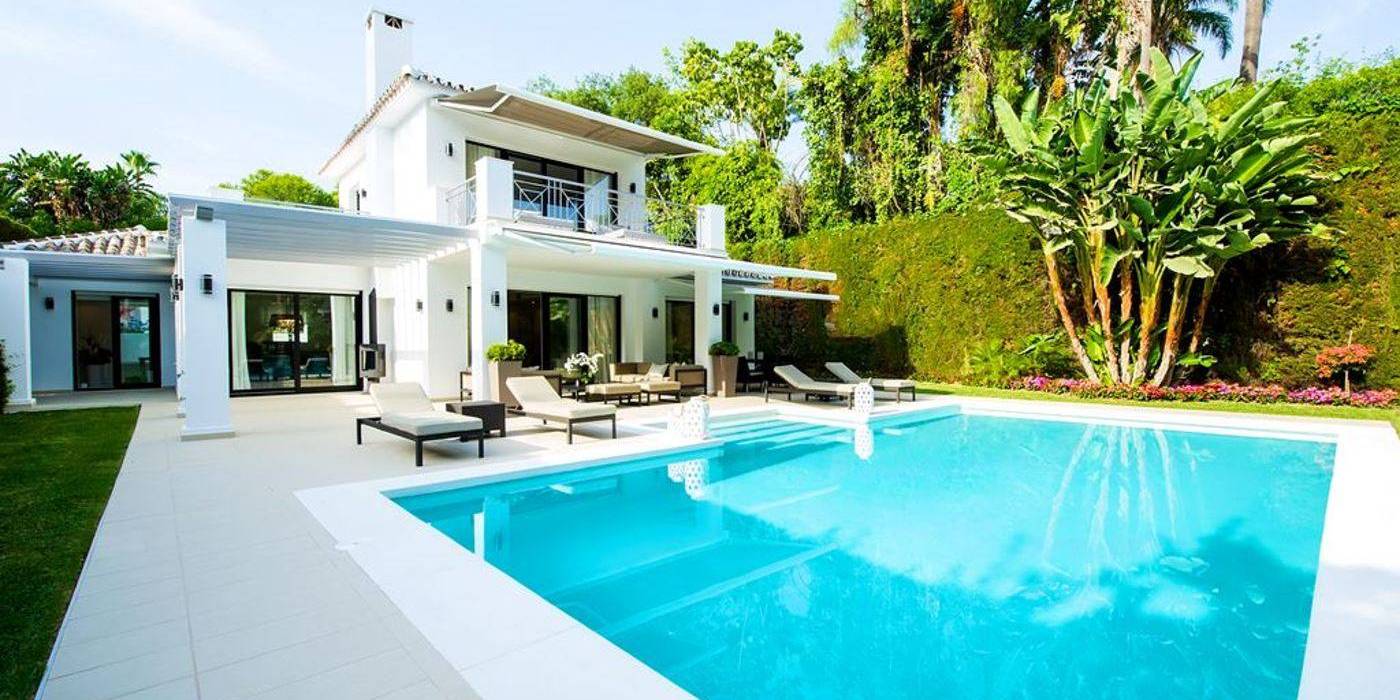 Architecture: Blackshaw Interior Design
Continuity in Majorca. This project has used Terranova Gris porcelain tile for both the interior and exterior of the house, opting for the non-slip finish for the terrace and achieving total aesthetic continuity.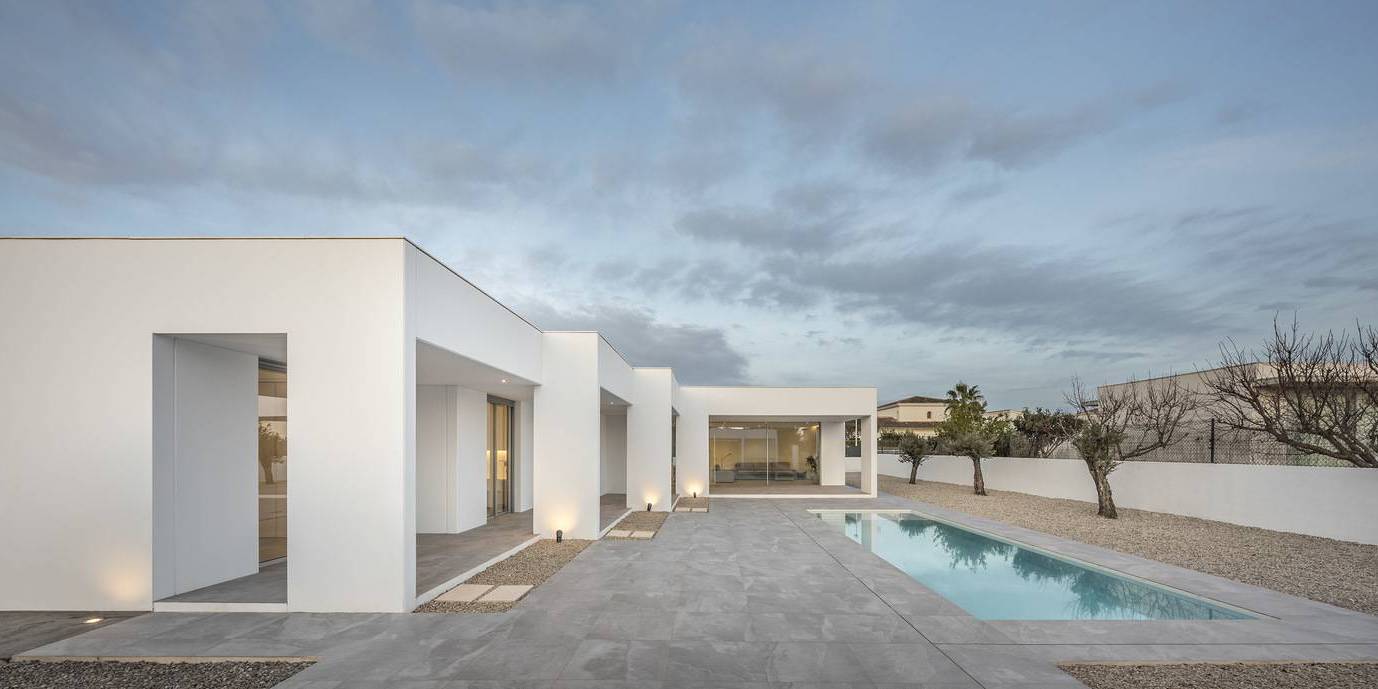 Architecture: Viraje Arquitectura / Ubiko
Photography: Germán Cabo