Terrace Decoration. Small Changes That Go a Long Way
Terraces are essential spaces in the home, as they allow us to enjoy the outdoors, relax and share unforgettable moments. With the arrival of spring and summer, terrace décor becomes a priority. It is important to capture the décor and style that we have inside the house and bring it outside. This post will give you the inspiration you need to transform your terrace.
17 April 2023
If you want to decorate your terrace to reflect your personality and tastes, in addition to gelling with your home's interior style, do not miss what is coming.
The décor of the terrace table
The table is the meeting point of your terrace, the place where you share meals and have fun with your loved ones. For this reason, a special and cozy touch will transform the entire space.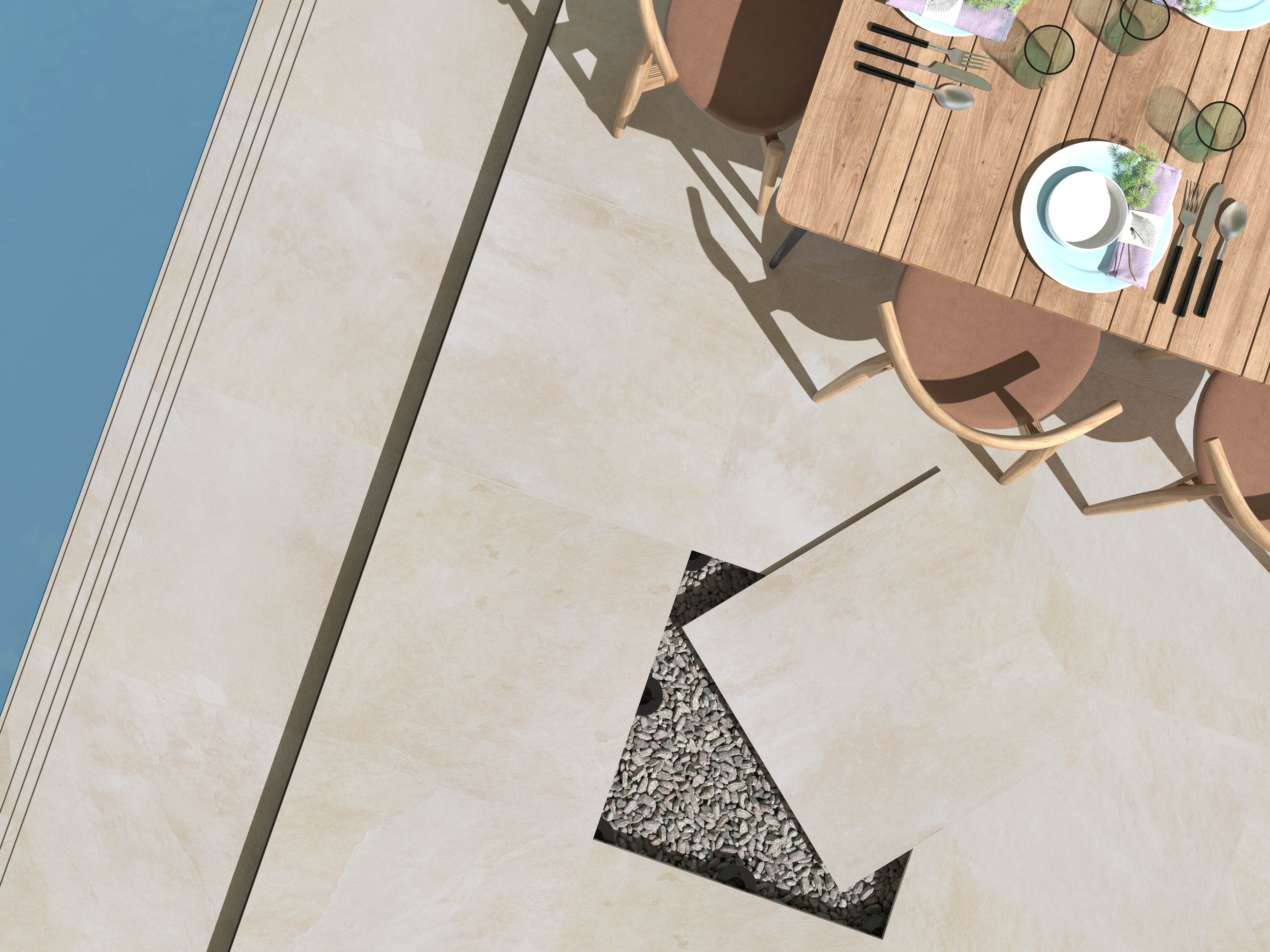 Terranova Cream 75x75 | Ibero
Use colorful tablecloths, stylish tableware and creative centerpieces. Let your imagination run wild and create a unique space, with atmospheric candles and garland lights.
Stylish décor for your terrace wall
Never underestimate the power of a well-decorated terrace wall. To achieve a homey effect, even if you are outside, use mirrors, pictures, hanging pots, etc.
If you want to give it an even more personal touch, you can opt for hand-painted murals. You set the limit, so combine different elements and colors to create a unique wall.
Create an orchard: decorate your terrace with plants
Is there any space at home more conducive to the use of plants? We doubt it. Plants are essential on any terrace because they bring life, freshness and beauty. Regardless of the size of your terrace, you can add a natural touch with these green friends.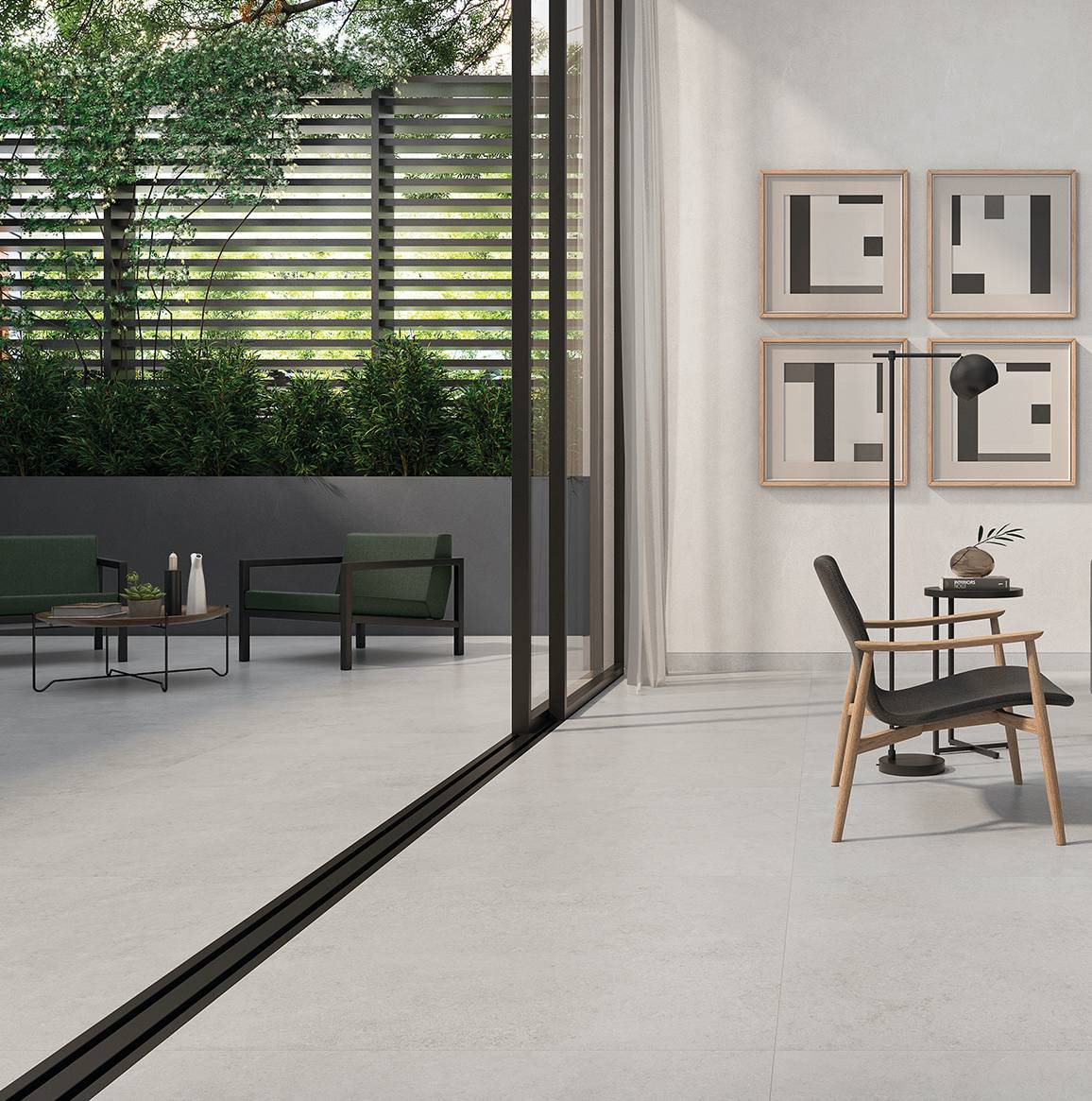 To give more dynamism to your décor, place the plants at different heights and use pots of different sizes, colors and styles.
Install adequate sun protection
We are sure you would rather not sit in the baking sun on your terrace. To protect yourself from its effects, install the appropriate protection through pergolas, awnings or parasols. A canvas curtain can also be a good idea, as it allows you to cool the surroundings and provides shade.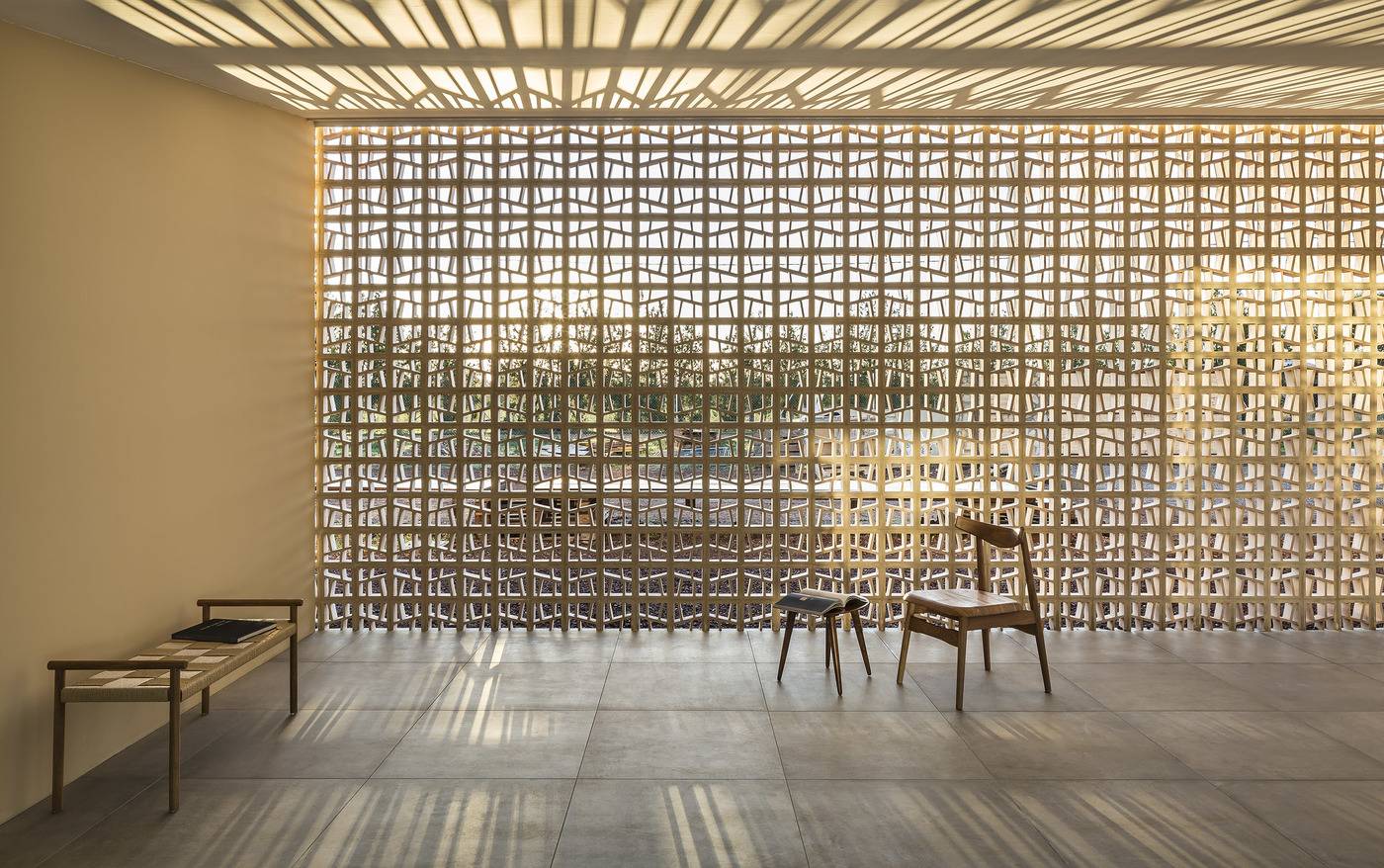 Proyecto: El refugio rural de la Tramuntana
Give a new air to your terrace by changing the textiles
Textiles for the terrace, whether in the form of cushions, curtains, rugs or blankets, can be a simple and inexpensive way to give change the entire décor. For this reason, changes in patterns, colors and textures in textiles.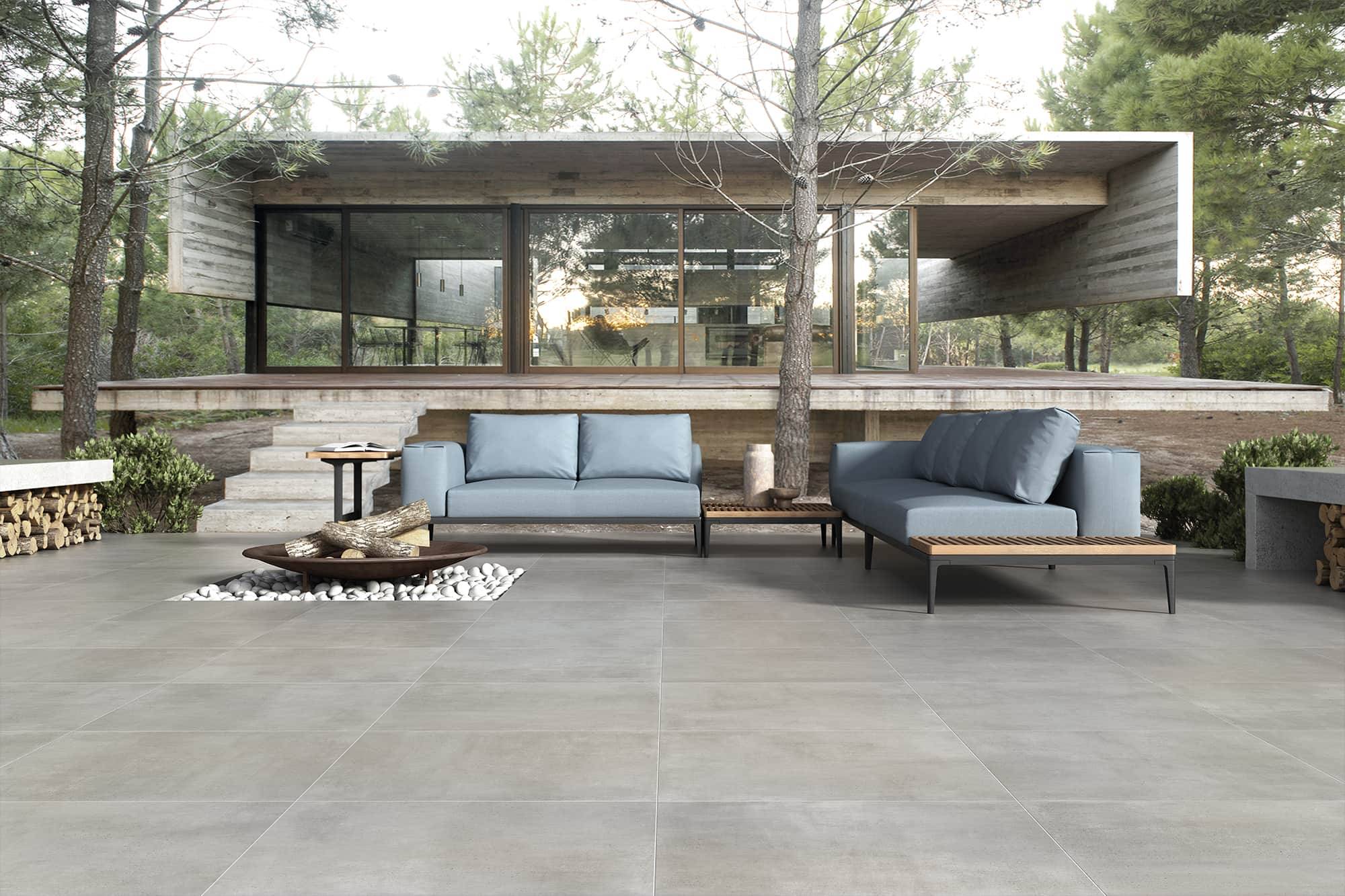 By combining different styles and patterns, you will be able to create a cozy space full of personality.
Light up the terrace
Lighting your terrace in an original way can be like a game. Choose different types of lights, garlands, lanterns, floor lamps, candles, etc. All this will contribute to creating a unique and charming space where you can experience unforgettable moments.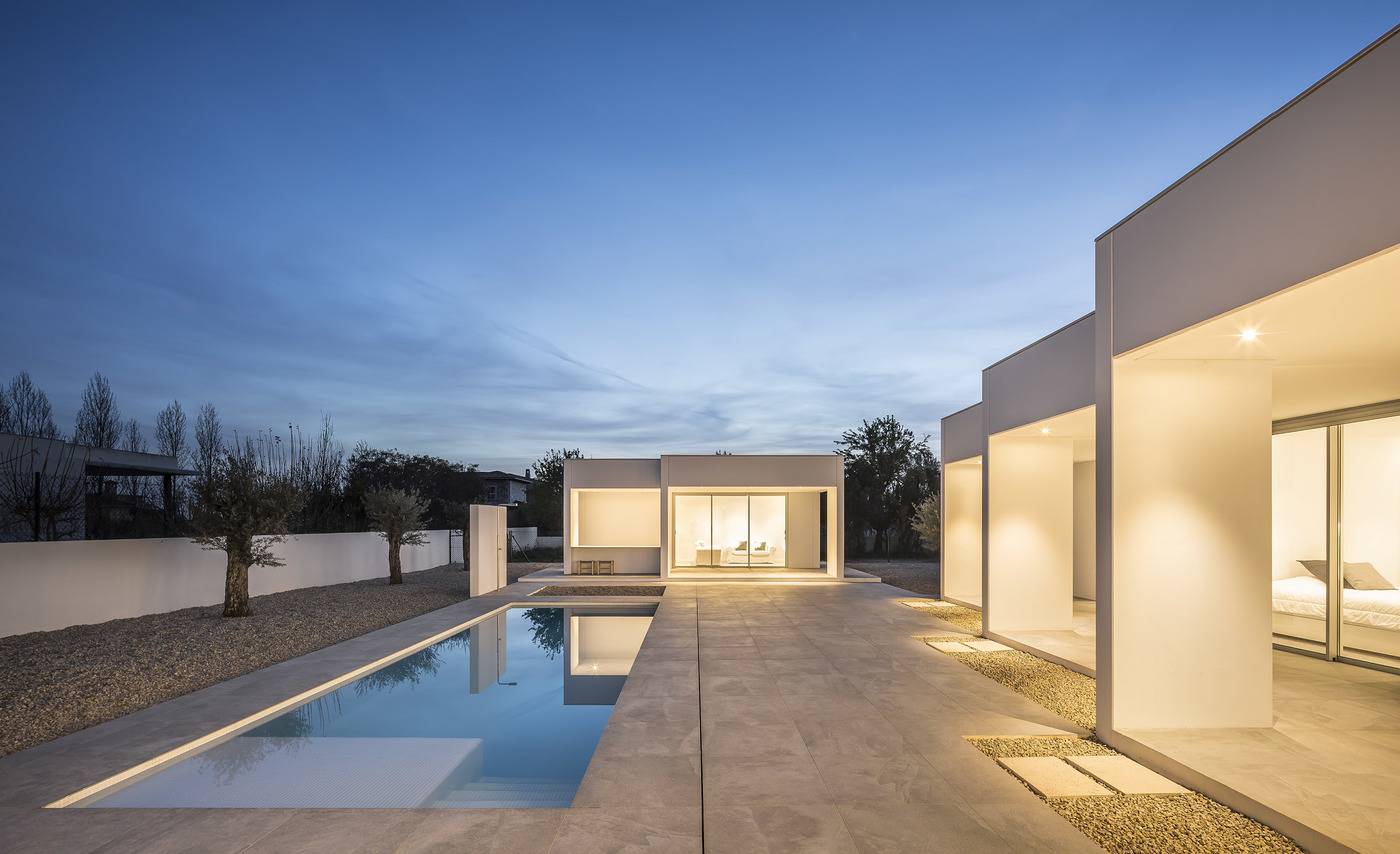 Proyecto: Un paraíso con espíritu familiar
Give new life to your furniture
To give your terrace décor an extra bit of personality, give your old or disused furniture a second life. Recycle your furniture and make it the centerpiece of your terrace.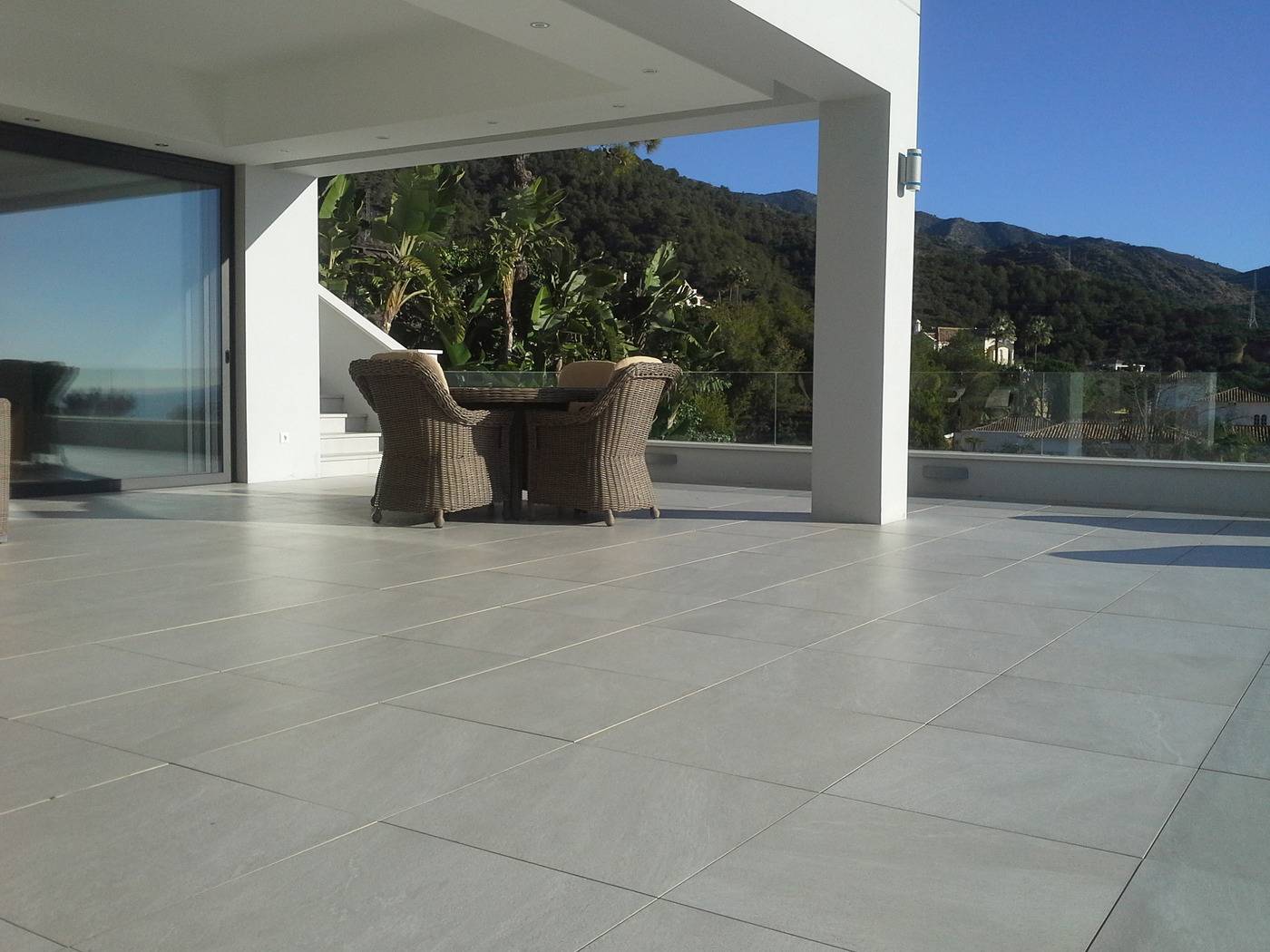 To adapt to the style of the space, you can paint it or even transform it for a new use. For example, the table of an old sewing machine can be turned into a nice coffee table.
Create a special corner
Your terrace would not be complete without an area for calm and relaxation. A corner where you can disconnect from your daily concerns and reconnect with yourself. Why not set aside an area in your garden for hammocks, poufs or even a Balinese bed, making it a truly special area?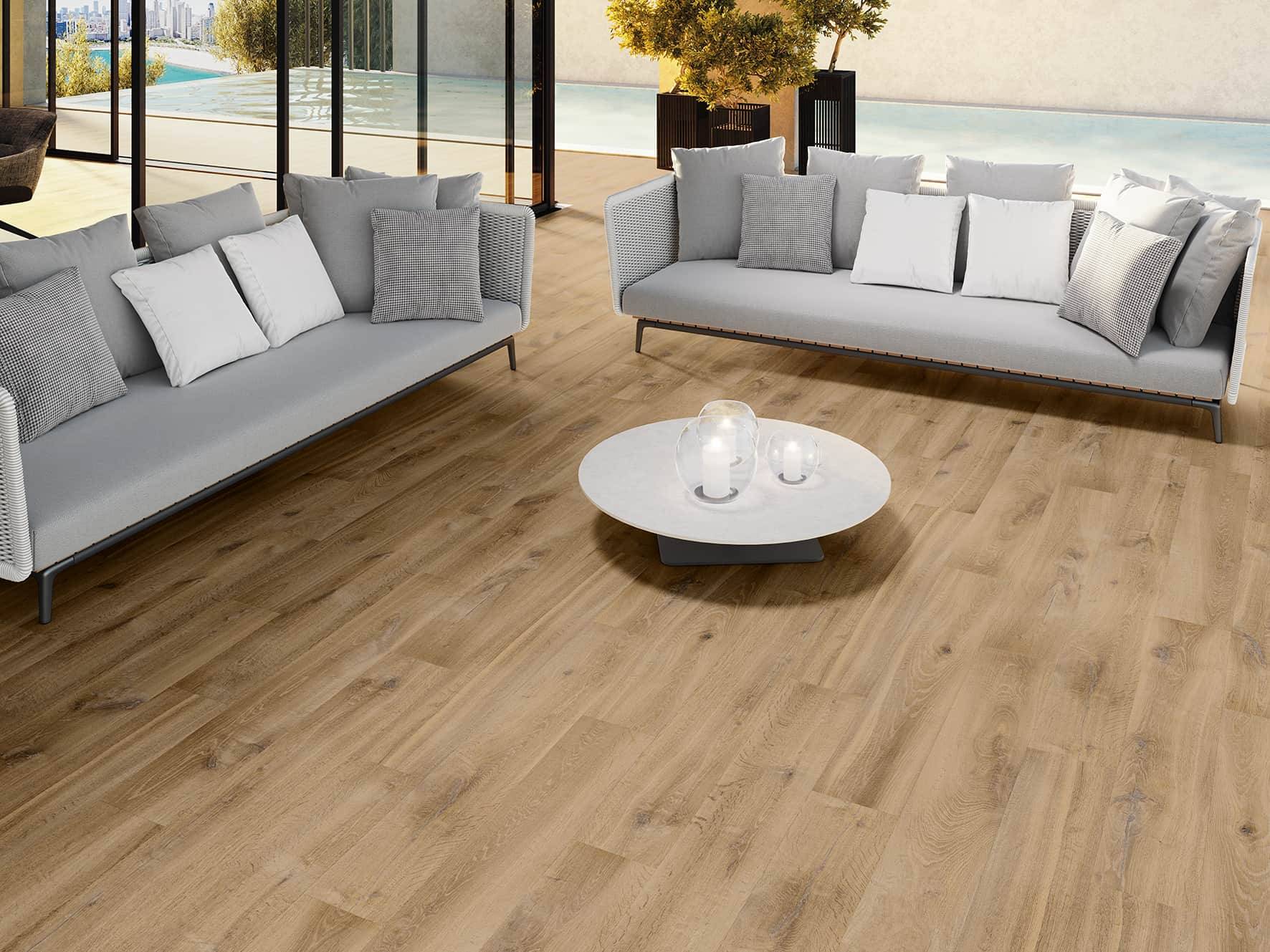 Woodfeel Roble | Metropol
Personalize your terrace with details
Small details are what will make the difference between a catalog terrace and your own terrace. To fully personalize this space, add decorative objects that reflect your style. You can opt for fountains, vases, sculptures or figures. Do not be afraid to show your essence in every corner of your terrace.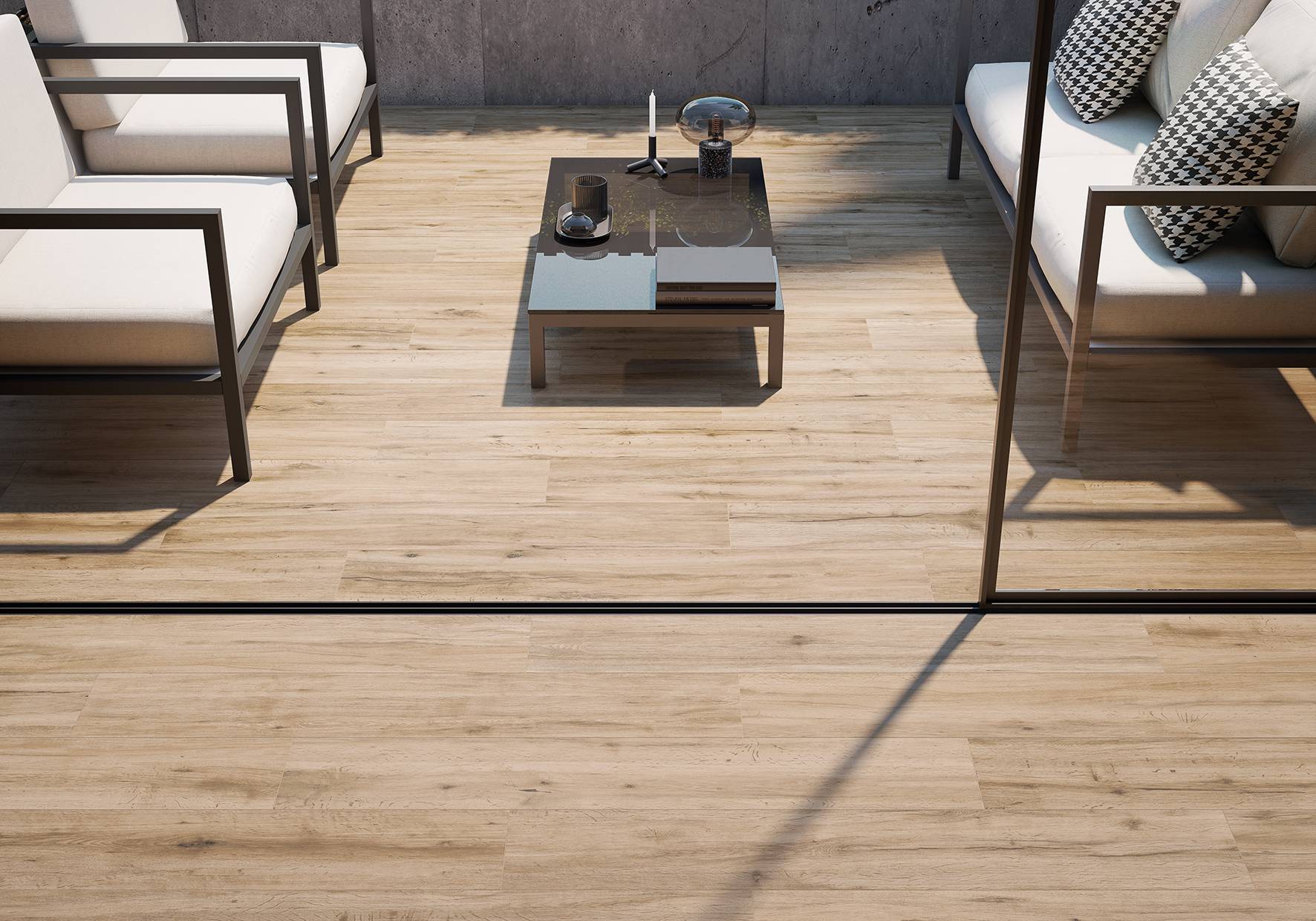 Portobello Roble | Keraben
Whatever change you make to your terrace, we are sure that these small modifications will make a difference. They will bring warmth and harmony to this very special space, and allow you to connect with nature and yourself. Transform your terrace into the lively oasis that your home needs.