The key to ceramic
Ceramic has been with us in our homes since time immemorial, precisely because it is a material with so many benefits. From its safety to its strength, here is a list of reasons to rely on ceramics when choosing your coatings
26 March 2020
Ceramic is an ancient material whose technical performance has been improved to the point of perfection. Ever since man began to work with clay and noticed its many possibilities, the story of ceramic has been marked by experience, design and quality , which is growing all the time. From shaping the clay with our hands, we have moved on to working it with the latest technological innovation.

No element can better combine functionality and beauty, which is why it is usually used to replace or simulate other materials, such as cement or wood. Also at home. To opt for ceramic tiles is to choose exclusive and personalised pieces that carry out a specific task and make day-to-day life easier, as well as being manufactured in an environmentally friendly way.
Let's take a look at the benefits of this material, which could answer many of your needs.

CERAMIC IS…
- Very safe. As it is an inert product, under no circumstances does it emit toxic substances or harmful fumes in the event of fire. It also does not deform or laminate.
- So it's perfect if... You have children or adults at home, because it creates a healthy and safe home environment, as well as preventing slips and missteps.

-Sanitary. Since ancient times, due to its hygienic characteristics, it has been used to store food, water or wine, as well as personal hygiene items.
- And this guarantees that... It will remain unaltered, regardless of humidity or heat, all while being impervious dust and fungus. It is hypo-allergenic and odourless.

- Easy to clean. Given its strong and sanitary nature, it requires no special maintenance. Traditional cleaning products are sufficient to go over the surfaces.
- And, as a result, you can... Enjoy coatings for a long time, without the need for excessive care that uses time and money.


- Fireproof. It does not burn: it is one of the few materials is fire resistant, even when in direct contact with flames. It also does not melt or deform in heat.
- And this is good in case... There is an uncontrolled fire, because it releases no smoke or toxic substances that could be harmful to people or the environment.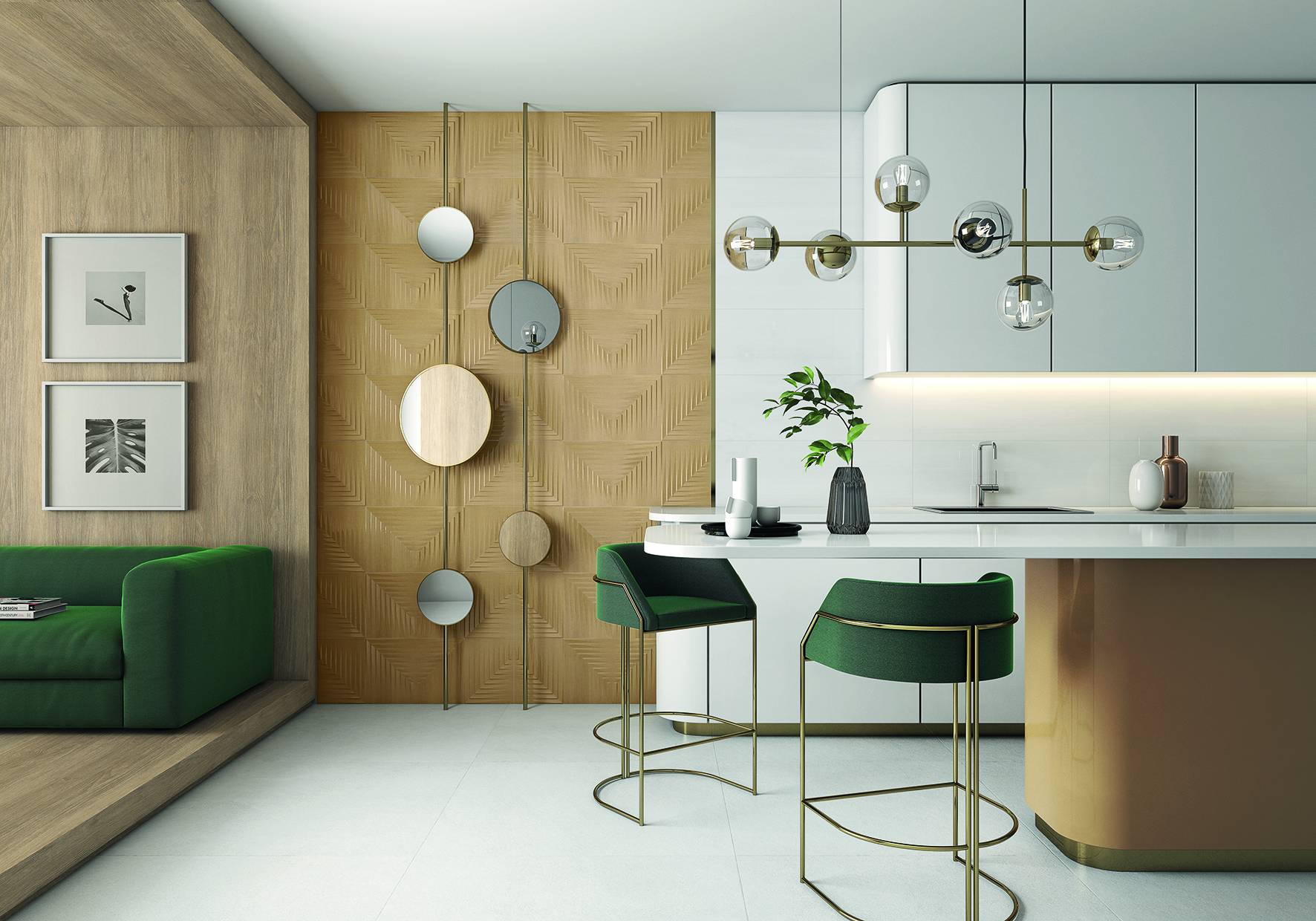 - Considerate to the environment The raw materials that make up ceramics are basic elements, such as earth or clay, water and fire.
- And this makes it… 100% recyclable and reusable. At Keraben Group, we also meet energy efficiency criteria and minimize waste.

- Cozy. Its resistance to temperature changes and humidity, as well as its good heat conductivity, guarantees thermal comfort in the home.
- And, therefore, it boosts its power... In combination with radiant heating systems in any type of room, for flooring or vertical walls.

- Customisable to your liking. There is an infinite number of ceramic coverings, with a variety of colours, textures, decorations... And their finishes let you customise them.
- And this way, you don't need to... resort to wood or stone. Now you can achieve the same aesthetic, with all the functional advantages of ceramic.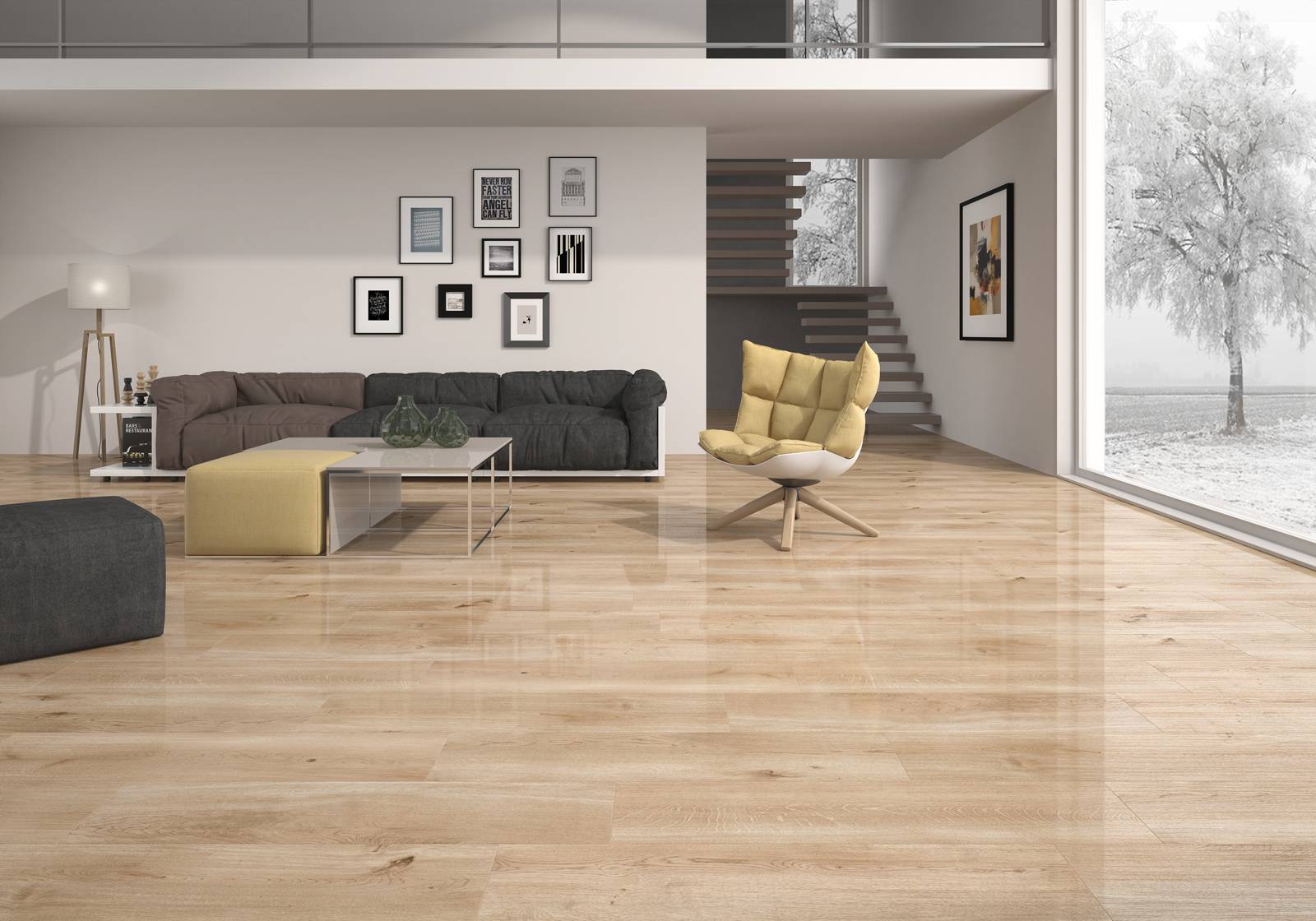 - Tough. It does not deform or change even if there are sudden variations in temperature, even if there is a frost. It can also withstand the most aggressive chemicals.
- And that is why it is recommended... On façades, because it ensures total protection against atmospheric agents and guarantees thermal insulation; and on floors, where it can support heavy loads and prevents scratches, whether from pets or from furniture.

- Durable across time. Ceramic does not age, as it is impervious to any agent. Even in bad weather, it stays as good as new.
- And this benefits you because... As their performance and endurance increases, so does their lifespan. Its durability is five times higher than that of other materials, such as vinyl. And so you save whilst contributing to reducing your carbon footprint.


AND ALSO VERSATILE

We've said that ceramic is safe, even fireproof. It is also hygienic and easy to clean, as well as complying with different sustainability parameters and promoting energy efficiency within the home. How difficult it is to find a material so beautiful and adaptable to your taste, which at the same time can withstand bad weather and is durable over time. Well, taking into account these benefits, we could also say that ceramic is profoundly versatile, because it can be used for everything.

- For busy spaces. Ceramic is not subject to wear and tear due to heavy pedestrian traffic and is therefore suitable for use in commercial or office premises.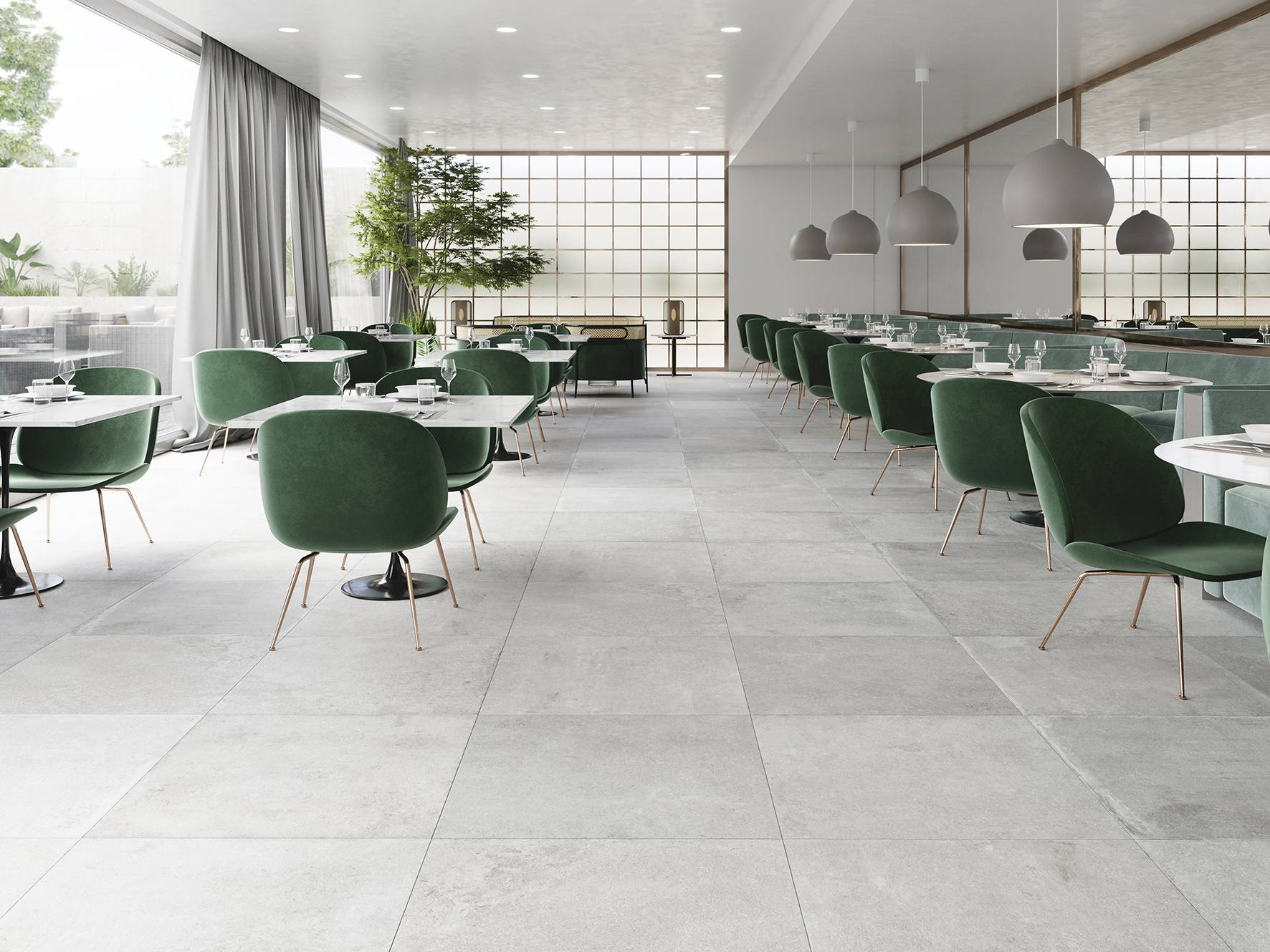 - For outdoor spaces. It is resistant to bad weather, from cold to heat, humidity and rain. In addition, it can be placed without adhesives on grass, gravel or sand, achieving an anti-slip effect.
- For façades. It is perfect for ventilated façades that optimise a building's thermal comfort. Given its durability, it can go years without the need for restoration.
- For wet areas. We are referring to its anti-slip performance, but also its antibacterial properties. It can cover surfaces that are frequently in contact with water, such as a pool or spa, because of its resistance to additives and cleaning chemicals.
- For underfloor heating. Thanks to its good heat conductivity, it enhances the performance of radiant heating systems in any type of room, whether on the floor or walls, achieving a feeling of thermal comfort.
Therefore, ceramic is not only a useful tool for a person but for their home. A material that, over time, has been developed to multiply its performance and that, to this day, is still subject to a constant innovation process. It still has a lot to offer, but in the meantime, let's enjoy everything it has to offer.